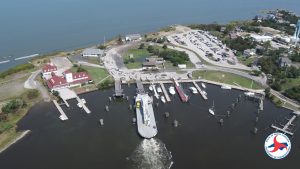 Starting Friday, February 26, through Wednesday, March 3, the following ferry trips connecting Ocracoke Island to the mainland will be canceled due to maintenance, per a recent update from the N.C. Ferry System.
7:30 a.m. Ocracoke to Cedar Island
10:30 a.m. Cedar Island to Ocracoke
1:30 p.m. Ocracoke to Swan Quarter
4:30 p.m. Swan Quarter to Ocracoke
The full ferry schedule for Hatteras Island and Ocracoke Island can be found at https://www.ncdot.gov/travel-maps/ferry-tickets-services/routes/Documents/ferry-schedule.pdf.
For more information and reservation assistance, call the N.C. Ferry System at 1-800-293-3779.