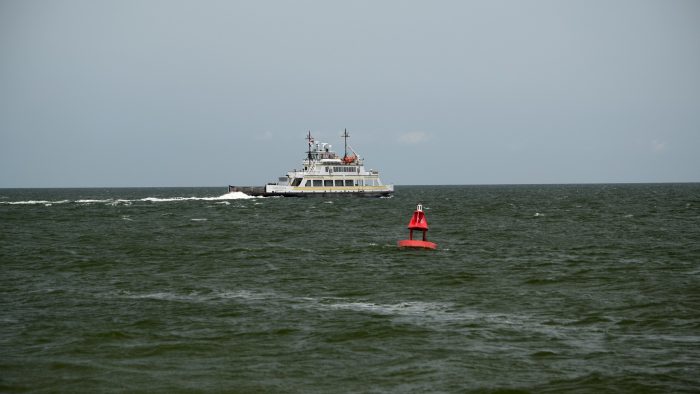 The U.S. Coast Guard Station Hatteras Inlet announced on Tuesday that the configuration and maintenance of aids to navigation in the South Ferry Channel in Hatteras Inlet will be temporarily discontinued.
Per the March 22 bulletin, significant shoaling exists between South Ferry Channel Buoy 4SF and South Ferry Channel Buoy 9SF, reducing channel depths to less than two feet at mean low water. Due to these conditions, these aids to navigation can no longer be maintained to safely mark a passable channel.
As a result, South Channel Buoys 4SF (LLNR 28703), 5SF (LLNR 28705), 6SF (LLNR 28707), 7SF (LLNR 28715), 8SF (LLNR 28716), and 9SF (LLNR 28717) will be discontinued until shoaling conditions improve.
"The Coast Guard is not closing or otherwise restricting the waterway," stated the bulletin. "Boaters choosing to transit through South Ferry Channel do so at their own risk and should use extreme caution."
For questions, the public can email the Sector North Carolina Waterways Management Division at ncmarineevents@uscg.mil or contact the Sector North Carolina Command Center at (910) 3433882.