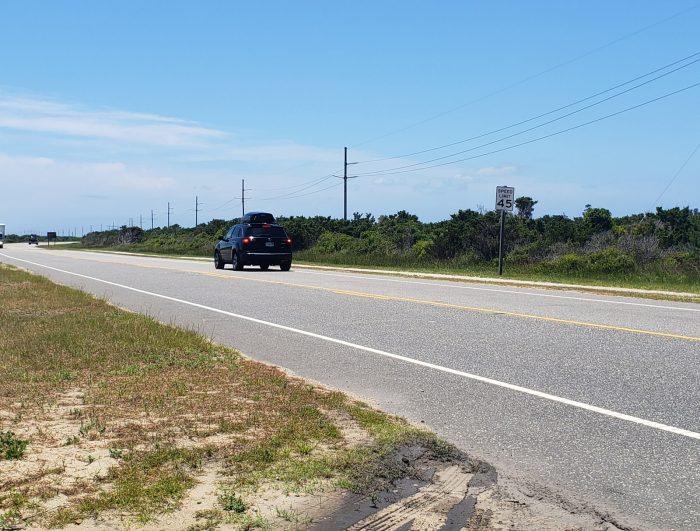 The speed limit on N.C. Highway 12 in between the villages of Avon and Buxton, and in between Frisco and Hatteras, was seasonally changed from 55 to 45 mph on Tuesday morning, July 9.
Per Tim Hass, Public Relations Officer for NCDOT, the change was made in conjunction with the National Park Service, and is partially due to the increased traffic and popularity of public beach access sites in these areas, including the new Kite Point parking area on the soundside of N.C. Highway 12.
"Part of it has to do with Kite Point… There have been issues with near accidents, including rear-end collisions, sideswipes, and near-misses with the [increase in] people there," said Hass.
The speed limit change is seasonal and is slated to return to 55 mph in both areas on September 15.