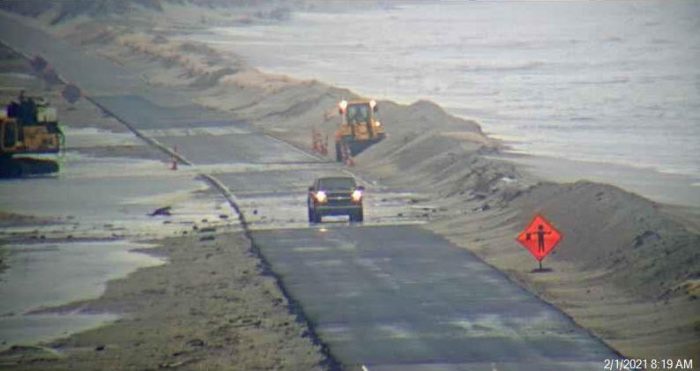 Standing water was reported on several stretches of N.C. Highway 12 on Hatteras and Ocracoke Islands on Monday morning, due to heavy rainfall throughout Sunday as well as ocean overwash, per a recent update from the North Carolina Department of Transportation (NCDOT).
"The Outer Banks received A LOT of rain yesterday, so there are several areas of N.C. 12 with standing rainwater," stated NCDOT in the update. "The road is open and passable, but PLEASE DRIVE CAREFULLY and slow down when you see ponding."
Affected areas include Ocracoke Island north of the Pony Pens, northern Buxton, Avon, the Tri-Villages, and northern Pea Island. Ocean overwash was also reported on N.C. Highway 12 in northern Buxton ahead of Monday morning's 9:45 a.m. high tide. For updated driving conditions across the state, visit the NCDOT's website at https://drivenc.gov/.