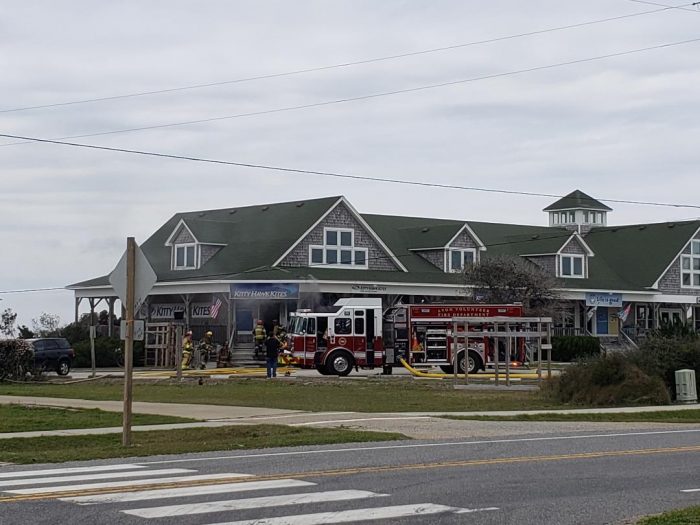 UPDATE: As of 2:45 p.m., traffic on N.C. Highway 12 had resumed as volunteer firefighters extinguished a fire that occurred at the Kitty Hawk Kites store in Avon on Saturday afternoon.
Traffic was briefly stopped in both directions on N.C. Highway 12 at 2:25 p.m. as volunteer firefighters responded to a fire at the Kitty Hawk Kites Store in Avon. Volunteer Fire Department crews from Avon, Buxton, Frisco and Hatteras reported to the scene, as well as personnel from the Dare County Sheriff's Office and Dare County EMS.
Per a police officer at the scene, though there were people in the store when the fire initially occurred, they had smelled the smoke and had safely exited the building. There were no injuries reported as of 1:30 p.m. and no one remaining in the building.
The cause of the fire is not known at this time. The Island Free Press will post updates as soon as they are available.