Avon Farmers Market opening on Tuesday, June 14, for the 2022 Season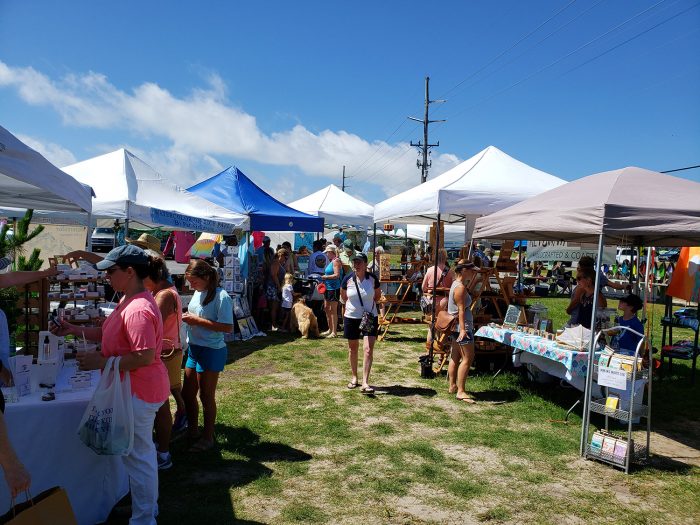 The Avon Farmers Market is returning to Hatteras Island for the 2022 summer season on June 14, with dozens of vendors and a mix of new and familiar faces.
Originally established in 2010 in Buxton, and eventually finding its permanent home next to the Avon Beach Klub, the Avon Farmers Market has become a weekly tradition for locals and visitors alike, operating every Tuesday morning, rain or shine.
This year, the market is once again being sponsored by the Avon Property Owners Association, and will feature a host of local artisans, craftsmen, regional farmers, and other homegrown entrepreneurs stationed on the grounds near the Avon Pier.
The market runs every Tuesday until the day after Labor Day, and is open weekly from 9 a.m. to 1 p.m.
Featuring a wide range of local island artists, the farmers market is a fine way for residents and visitors alike to support the community, while sampling what the island arts scene is all about.
For more information on the Avon Farmers Market, visit their Facebook page at https://www.facebook.com/Avon-NC-Farmers-Market-114250639939534/.