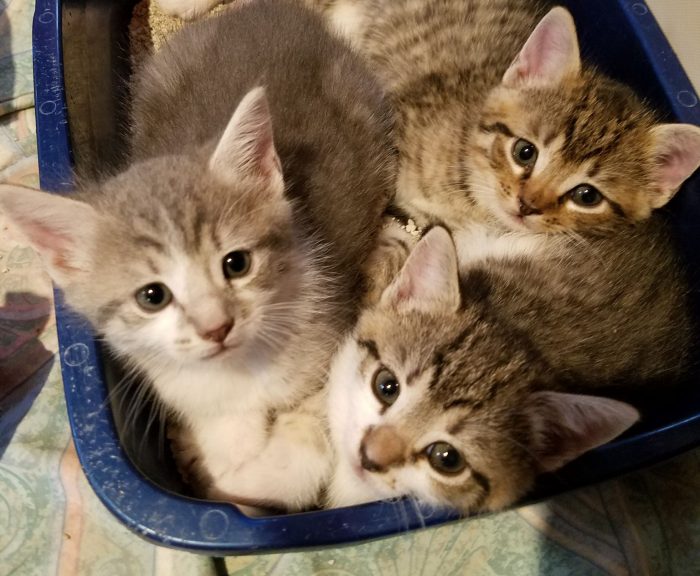 Three of the Outer Banks' most prominent animal welfare organizations are working hard to keep up with demand and combat a looming crisis.
Hatteras Island's own Friends of Felines, Feline Hope, and Coastal Humane Society have each spent decades, (more than 75 years combined), assisting the Outer Banks' cats and dogs in need, but their workload is becoming unprecedentedly large, and the demand continues to grow.
All three groups are non-profit organizations that currently operate through donations alone. Coastal Humane Society serves both cats and dogs, while Feline Hope and Friends of Felines focus on the county's cat population, from the community cat colonies that have been feral residents for generations, to beloved pets of human islanders in need of assistance.
And as of June, (which is prime kitten season along the Outer Banks), the organizations are facing a multitude of problems, all at once.
For one thing, the community (or feral) cat population on the Outer Banks is increasing at an alarming rate. Friends and Felines and Feline Hope offer clinics and initiatives dedicated to TNR (trap, neuter, return) programs, which collect cats, spay or neuter them, and return them to their collective homes, in an effort to keep this number manageable.
"TNR is, and has been, the wave of the future for community cats," said Debbie Martin of Friends of Felines. "Euthanization and mass killing these animals is not the answer, and that's been proven in so many states, and around the world."
In fact, a recent 2021 study that utilized computer simulation modeling and which was conducted by experts in population modeling, economics, wildlife conservation, and animal welfare found that TNR programs were ultimately more cost-effective for a community than mass killings, and appeared to be more effective in long-term scenarios. This makes TNR a more attractive option for controlling populations across the board, regardless of whether an individual is a cat lover or not.
Through clinics and partnerships with local veterinarians, these Outer Banks organizations conduct roughly 1,000 spay or neuter procedures every year. But with a decrease in donations since the start of the pandemic, and a huge uptick in the number of breeding animals, a crisis is brewing.
"Three years ago, we saw an average litter of 3-4 kittens," said Jan Rhymer of Feline Hope. "Now, because they are breeding so young, we are seeing an influx of litters that are 5-6. The cat population is going to be a crisis, and it's being left to the non-profit organizations to handle it."
The ongoing crisis doesn't just include the community cat colonies, which are often maintained by local residents under the guidelines of the 2016 Dare County Feral Cat Ordinance. The crisis also hits very close to home for a number of pet lovers across the Outer Banks.
"I feel like the welfare of our animals, as well as the welfare of our residents – and especially our elderly residents and low-income families – are not being met," said Martin. "Times are tight for all of us, and our residents need help."
It's a sentiment that's echoed across all three organizations.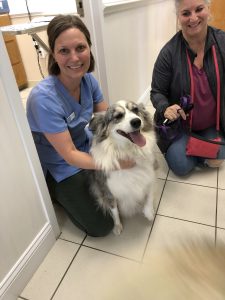 "Another situation that is becoming increasingly critical is medical assistance for pets," said Patti Bourexis of the Coastal Humane Society. "That has gotten so expensive, and people are calling all of our organizations asking for assistance to help a sick animal, or to euthanize a [terminal] pet."
"These people in need call all the time and ask for help, and you can only do so much," added Rhymer.
The Coronavirus pandemic certainly contributed to these issues, but so has lower incomes, inflation, and the Outer Banks-wide housing shortage.
"People are struggling to find affordable housing, and this is even harder when you have pets," said Rhymer. "If they find a home, it might not be pet friendly, and unfortunately, people are abandoning animals on the street, which becomes a public situation."
The list of issues that the organizations are dealing with is extensive, and multi-faceted.
They need to help local and low-income families with medical assistance for their animals. They need to help spay and neuter both pets, and the long-established community cat colonies throughout the Outer Banks to keep the overall population down. And they need to supply pet food and other essentials to residents who are struggling financially to care for their furry loved ones.
And the donations to perform all of these tasks and much more have steadily decreased since the start of the pandemic.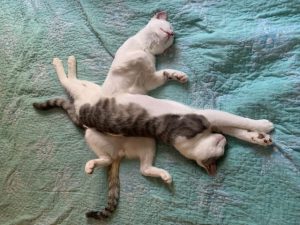 "For Friends of Felines on Hatteras Island, one of our biggest problems is funding," said Martin. "The only way we get funds is through private donations."
Both Friends of Felines and Feline Hope report that donations have drastically dropped in the past three years, while the need keeps getting bigger. It's a grueling cycle without an end in sight, unless some big changes happen in the very near future.
Coastal Humane Society, Friends of Felines, and Feline Hope all hope that the current situation will spark attention and assistance from Dare County.
"Public funding is so important," said Martin. "Just recently with the [Friends of Felines fundraising] yard sale, it became more and more evident to me in talking with visitors that they aren't aware that we don't have involvement from Dare County. Visitors come from areas where their shelter or county government is very involved in animal welfare. With Dare County being one of the richest counties in North Carolina, I find it embarrassing that we're really on our own."
In the proposed Dare County Budget for Fiscal Year 2022-2023, which was first presented in early May, $481,197 of the county's $123,964,551 General Fund budget goes to the Dare County Animal Shelter, which is owned by the county but managed by the Outer Banks SPCA. (This is the only aspect of the budget that focuses on animal welfare.)
The shelter's primary roles are to house unwanted or stray cats and dogs, as well as enforce the state and county ordinances regarding the keeping, restraint, and humane treatment of animals. Per the county's website, shelter staff also assist with other animal-care and animal-control services, including pet adoption, licensing, spay/neuter assistance, and lost and found animal reporting. In short, the Dare County Animal Shelter certainly does a lot, and they do a world of good in the process, but there are big gaps in what they are able to accomplish.
Currently, the county does not assist with TNR initiatives, low-income medical assistance, or other endeavors that the Outer Banks' three largest animal welfare non-profits conduct every day.
The organizations hope that a conversation can be started on a county level regarding public assistance for essential TNR programs, (which will reduce the population of abandoned kittens), as well as other community-wide needs.
"Coastal Humane Society will certainly be part of an approach to the Dare County Commissioners sometime in the future, as the absence of a Dare County-supported program for spaying and neutering dogs and cats is a high-priority concern," said Bourexis.
"At this point in time, the non-profit groups are picking up this local work, but we need help, and it becomes a bigger situation every day," said Martin. "We want public funds devoted to these programs."
There's a template for this, too, as other counties and cities across North Carolina conduct TNR programs on a public and community-wide level.
The city of Greenville, N.C., has a city-wide TNR program through their Animal Protective Services Department, with an online application and the ability to rent a humane trap for a week. TNR Wake, which is a county initiative that serves Raleigh and the surrounding area, is made up of a coalition of animal rescue groups, shelters, and the local government to serve the Triangle region of North Carolina.
"Other counties [and communities] do this in North Carolina. Take Elizabeth City for example," said Martin. "They have a fabulous new shelter and programs to go with it."
County assistance would certainly go a long way in putting a dent in the Outer Banks-wide crisis, but a big increase in awareness and donations would also help ease the strain.
"Absolutely this is a crisis," said Rhymer. "Prior to COVID, Feline Hope was [spaying or neutering], on average, about 350-400 cats per year. Grouped with other organizations, this number was probably around 1,000 animals, and we really had the county in pretty good shape, population-wise."
"Between funding and COVID and everything else, we're still spending well over S100,000 within our organizations, but that number is dropping, and the need just keeps growing," she added.
"We're in a critical, critical state."
Right now, the outlook is bleak, but these mounting challenges won't stop these organizations from working harder. Their efforts will continue, (as they have for the past two or three decades), as they continually do their best to tackle an issue that shows no signs of slowing down.
They are motivated by the welfare of the Outer Banks' animals, to be sure, but they stay focused on the residents who depend on their pets and furry local residents for love, emotional support, and an overall happier life.
"This is critical for the cats, the residents, and the community as a whole," said Rhymer, "and TNR is the answer."
"The residents are the ones who are suffering from this neglect and shortage of resources right now," said Martin. "These [cats and dogs] are their children, and we are going to help them as best as we can."
More information and how you can help…
Friends of Felines Cape Hatteras Island
Friends of Felines Hatteras Island (FOFHI) is an all-volunteer and non-profit feral cat advocate organization that's based on the island, and which is dedicated to improving the lives of feral and community cats, and humanely reducing their numbers over time by utilizing the TNR method. In addition, the organization continually assists low-income residents on Hatteras Island with spay/neuter services and medical assistance for the cats they shelter and feed, and they also find homes for abandoned kittens and cats who don't necessarily fit the feral criteria, and who would thrive more in a loving household.
Click here to donate to Friends of Felines-Cape Hatteras Island
Feline Hope
Feline Hope is a 501© 3 non-profit, all-volunteer organization that provides spay, neuter, and medical assistance to the Outer Banks community to enable owners to keep their pets. They sponsor monthly low-cost spay and neuter clinics, which include FVRCP and rabies vaccinations, as well as deworming/flea treatment. They are a strong supporter of TNR and also assist with food for the cat colonies.
Click here to donate to Feline Hope
Coastal Humane Society
The Coastal Humane Society is an all-volunteer 501 (c)3 charity supported entirely by community donations. "Coastal Humane Society's mission is to help Dare County people care for their pets," stated Bourexis. "We help pay for dog and cat vaccinations and spaying and neutering, along with helping with unexpected and emergency medical care."
Click here to donate to the Coastal Humane Society