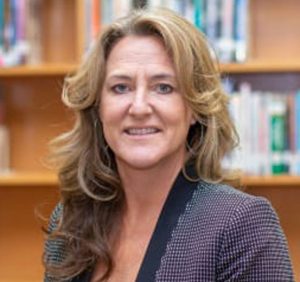 Deadline for applying for the position is Sept. 1
The committee charged with conducting the search for a new superintendent for the Dare County Schools met on Aug. 19 in closed session to review potential questions for candidates who have applied for the position.
With a Sept. 1 deadline for applications looming, committee chair and Board of Education member Mary Ellon Ballance said the district has received nine applications since posting the vacancy announcement on Aug. 1.
The position was vacated when John Farrelly, who had served at the post since 2017, suddenly resigned in May. In July, former longtime Dare County educator Steve Blackstock was sworn in as interim superintendent and is also serving as assistant superintendent.
Ballance also told the Voice that there have been roughly 400 responses to a survey asking parents, students, staff and community members to weigh in on what they are looking for in a superintendent. Those results will also be used as the committee moves through the search process, she said.
Earlier this summer, the school board opted to conduct the search in-house as opposed to hiring an outside search firm. To that end, it created a superintendent search committee made up of several school board members, central office staff and three Dare County principals that represent elementary, middle and high school levels.
Ballance said the Board of Education is expected to meet in closed session on Sept. 6 to review the applications it has received and discuss next steps. She added that the in-house search process has been a productive and collaborative experience.
"Having gone through the superintendent search" when an outside search firm was hired, "we are doing the same thing, but rolling up our sleeves and getting it done," Ballance said.