Two vessels ground on beach north of Oregon Inlet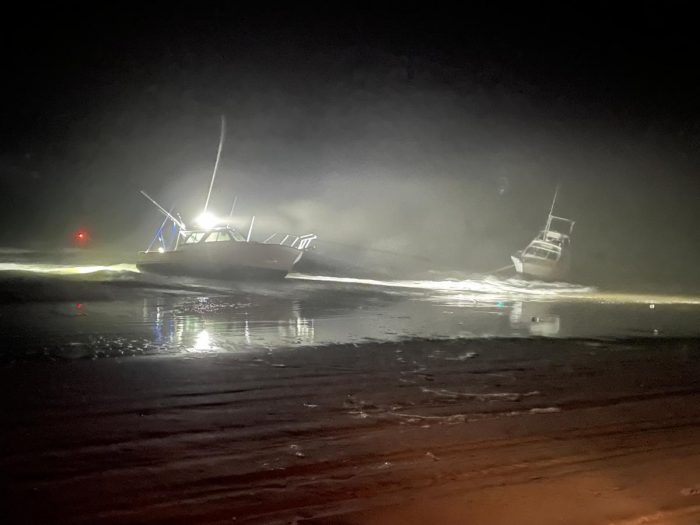 Cape Hatteras National Seashore (CHNS) was notified on Wednesday evening, February 2, of a grounding incident involving two fishing vessels near Oregon Inlet, per a recent update from the National Park Service.
The vessels are located on the beach north of Oregon Inlet, approximately 0.8 miles south of off-road vehicle ramp 4, close to where the Ocean Pursuit grounded in early March of 2020.
Per preliminary info from CHNS, there may have been a collision between the two vessels prior to the grounding. The two vessels involved are a 32-foot-long Albemarle recreational boat from out of the area, and a 35-foot-long JC recreational/commercial boat from New Jersey, according to OBX Today.
All five passengers on board the two vessels made it safely to shore, and salvage activities may begin on Wednesday night.
Updates on the progress will be posted as soon as they become available. A Dense Fog Advisory is in place for mariners until 10 a.m. on Thursday, February 3.