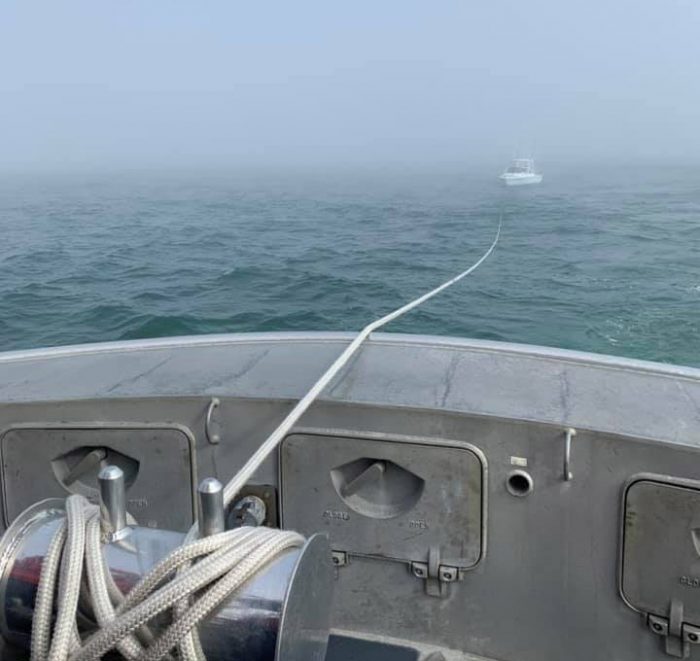 While conducting a bar standby on Tuesday, May 26, the 47' Motor Life Boat crew from U.S. Coast Guard Station Oregon Inlet was hailed on CH 16 by a 24' Albemarle skiff that had been taking on water.
The vessel was located approximately eight nautical miles offshore, and had suffered a leak in the raw water cooling system, leaving the vessel disabled in a significant fog.
Despite reduced visibility, the coast guard crew located the vessel, assessed the situation, and placed the vessel in skiff-hook tow. With the water under control, the family was safely towed back to the Oregon Inlet boat ramp. No injuries were reported during the incident.