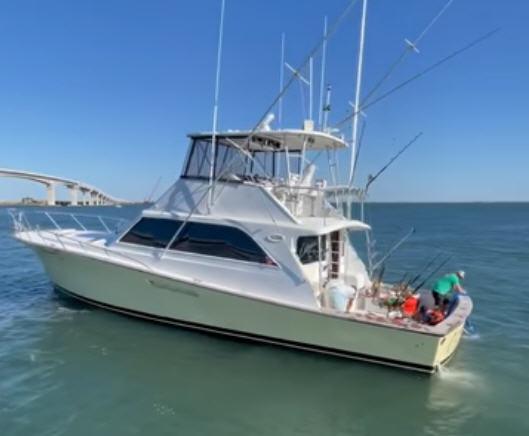 The U.S. Coast Guard Station Oregon Inlet received a report on Saturday, October 2, from a 55' ft. Sportsfishing vessel named Charisma that was anchored on the west side of the Basnight Bridge, and was taking on water with seven people on board.
The 47' Motor Lifeboat Crew from Station Oregon Inlet immediately got underway. The vessel Charisma reported that they had one engine still running, no steering, and an auxiliary pump running, but it couldn't keep up with the water flooding in from their rudder falling out.
Once on the scene, the 47' Motor Lifeboat (MLB) Crew took five of the people on board, and transferred one crew member of its own to the Charisma to operate an additional de-watering pump. After getting the flooding under control, the 47' MLB Crew safely put the Charisma in side tow to de-anchor it, and transport it to be hauled out in Wanchese.
The Charisma was largely helped by having its own operable radios, bilge pumps, and the ability to anchor, per an update from the station. There were no injuries reported during the incident. View the video here.