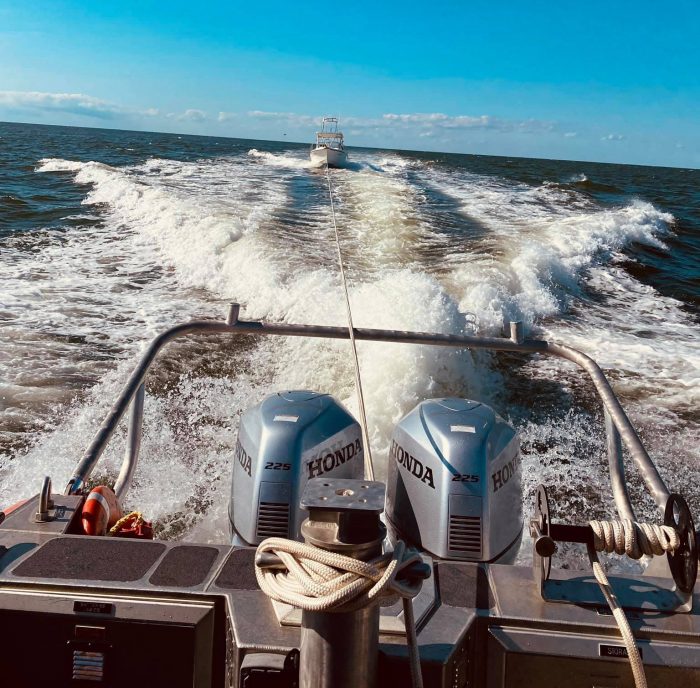 At approximately 2:15 p.m. on Friday, October 1, Sector North Carolina notified the U.S. Coast Guard Station Hatteras Inlet that a 25' ft. fishing vessel with two people on board had lost steering outside of Hatteras Inlet. The vessel, Weekend Retreat had its rudder stuck hard to port, which caused the issue.
Station Hatteras Inlet launched their 29219 Response Small Boat (RB-S) after being notified of the incident, and arrived on the scene at approximately 2:55 p.m.
The Coast Guard crew proceeded to place the vessel in a stern tow, and brought them safely back to Village Marina in Hatteras Village. No injuries were reported during the incident.