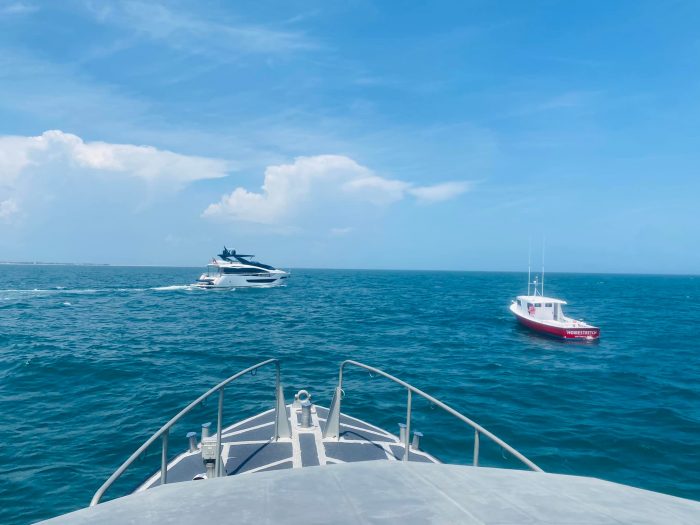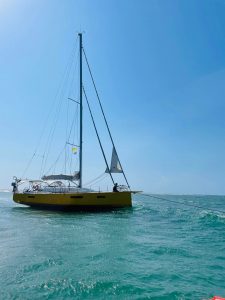 Crew members from the U.S. Coast Guard Station Hatteras Inlet assisted two vessels that had run aground on Monday, May 2, which included a sailboat in Ocracoke Inlet, and a yacht off the coast of Buxton.
On May 2, U.S. Coast Guard Station Hatteras Inlet was notified that the sailing vessel Maloera with one person on board had run aground while attempting to go out of Ocracoke Inlet.
The station's 47' ft. Motor Lifeboat CG47244 and 29' ft. Response Boat-Small 29219 got underway and headed to the vessel's last known position. The CG47244 headed offshore, while the smaller 29219 stayed inside Pamlico Sound.
The 29219 arrived on the scene first, and assessed the situation. After the CG47244 arrived, on-scene coordinators decided to help the mariner set his anchor, assist him off the vessel, and take him to Silver Lake Habor.
The CG47244 began to head back to the station, and shortly before they reached Hatteras Inlet, they were diverted to assist the 88' ft. yacht Regina which had run aground in Diamond Shoals off of Buxton.
CG47244 arrived on the scene and after ensuring no one was hurt or in immediate distress, attempted to make way to the grounded vessel. After it was deemed unsafe to try to approach it from the south side, CG47244 drove around to the north side to attempt another approach.
Meanwhile, Tow Boat U.S. had arrived on the scene and was able to maneuver in the shallow waters and successfully pull the Regina away. Tow Boat U.S. and the CG47244 followed Regina for a short while to ensure it had no further issues and was able to continue her journey safely. No injuries were reported in either of the two incidents.