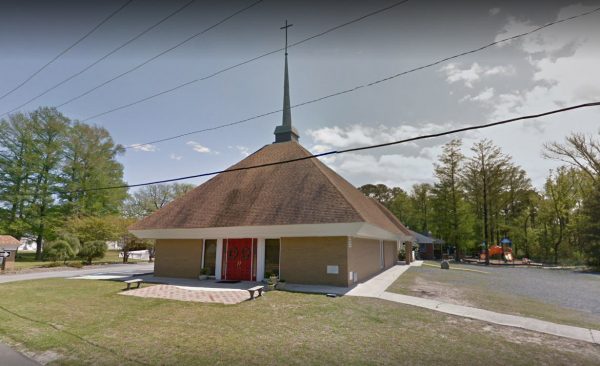 An upcoming breakfast meeting that is scheduled for June 20 in Kitty Hawk will bring together the local church community in a broader discussion about what folks can do to address the opioid crisis on a close-to-home scale.
"The Opioid Crisis: The Faith Community Responds Clergy Breakfast" was orchestrated by Pastor Gina Miller of the St. John's United Methodist Church in Avon, who had heard about similar events presented by the North Carolina Council of Churches, and who subsequently reached out to see if one could be held on the Outer Banks.
"They've been holding these breakfast and information meetings all over the state, so I contacted them and asked them if they could come here," said Pastor Miller. "There are more churches at the northern end of Outer Banks, so we looked there for a location, and Kitty Hawk Methodist graciously offered to host it."
Pastor Miller also works with the Dare County Saving Lives Task Force, which is a team of community members and professionals that work towards the prevention of substance use disorders, as well as increasing access to help and effective treatments for all Dare County residents in need.
"It's a wonderful group of people – there are pharmacists, lawyers, people who work in prions, nurses, teachers, county commissioners –and they do really great work," said Pastor Miller.
The upcoming Clergy Breakfast ties in well with the mission of the Dare County Saving Lives Task Force, and is another opportunity for the community at large to learn about how they can help people in need in their own neighborhoods, regardless of their congregation.
"The [breakfast] is open to clergy and laypeople in our churches who have a heart for this type of ministry," said Pastor Miller. "We might not agree on a doctrine or theology, but this is a problem for all of our congregations, and people are hurting. If they aren't suffering themselves, they may have loved ones who are affected."
The breakfast includes multiple speakers and presentations, as well as a discussion and Q&A period where folks can address issues specific to the Outer Banks community.
The event is free and open to the public, regardless of religious affiliation, and folks can register for the Clergy breakfast online at https://www.eventbrite.com/e/the-opioid-crisis-the-faith-community-responds-clergy-breakfast-tickets-61782714763.
"It's open to everyone, it's free, and it's not postulating – it's just addressing the opioid crisis and how our local churches can help," said Pastor Miller. "We are working on getting rid of the stigma, and to help our community help themselves, and this [event] is a part of these efforts."
Details for The Opioid Crisis: The Faith Community Responds Clergy Breakfast:
Date: Thursday, June 20, 9:30-11:30 a.m. at Kitty Hawk UMC.
Address: 803 West Kitty Hawk Road Kitty Hawk, NC 27949
The general outline is as follows:
9:30-9:45 a.m. Registration and Breakfast
9:45-10:00 a.m. Welcome, Introductions, and Why you are here?
10:00-11:00 a.m. Speakers presentation
11:00-11:30 a.m. Discussion and Question and Answers
Interested attendees can register online here
For more information on the Dare County Saving Lives Task Force, click here.