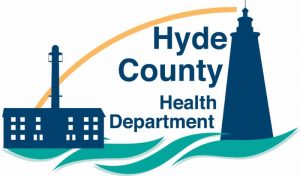 Per an update from the Hyde County Health Department, starting Wednesday, January 13, the Hyde County Health Department will begin vaccinating individuals against COVID-19 on the mainland regardless of age, who are one of the following:
First responders (e.g., firefighters and police officers)

Food and agricultural workers

U.S. Postal Service workers

Manufacturing workers

Grocery store workers

Public transit workers

Education and child care workers (teachers, support staff, day care).
Vaccines are arriving at the Ocracoke Health Center today. To call for an appointment, call 252-928-1511. If island residents want to travel to the mainland for their shot, they are welcome to do so.
In order to get your vaccine at the Health Department, you must call to pre-register and schedule your appointment. Please call 252-926-4399.
We will continue to vaccinate people who are 75 years or older if you have not been vaccinated yet.
For 24/7 on-call services, dial 1-866-462-3821, the Coronavirus Hotline.