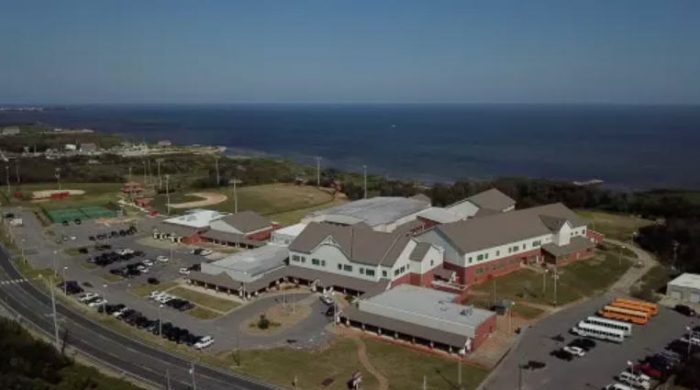 Due to the threat of severe weather this week, the Veterans Celebration at Cape Hatteras Secondary School (CHSS), originally scheduled for November 9, has been postponed.
The new date for the program is now Wednesday, November 16. "This is a decision that was made out of an abundance of caution for our veterans and guests," stated organizer Keith Durham in an emailed update.
The annual tradition for the school and community had been canceled for the past two years due to COVID-19 and related safety protocols. The program is designed to honor all area veterans, as well as to remember the veterans that have passed away in the past year.
The celebration is open to all area veterans and active-duty servicemen and women.
The day will begin at 9:00 a.m. in the CHSS cafeteria where the veterans will be able to visit and catch up, and they will be served breakfast prepared by the CHSS Foods and Nutrition classes.
At 9:45 a.m. the group will move to the school gymnasium where at approximately 10:00 a.m., they will be honored by students, faculty, the CHSS band, a guest speaker, and community members.  The names of recently deceased area veterans will be read and the CHSS graduates that are currently serving in the Armed Forces will be recognized.
Questions about the program can be emailed to Keith Durham at durhamke@daretolearn.org.