Volunteers needed for NCBBA's last Operation Beach Respect of 2022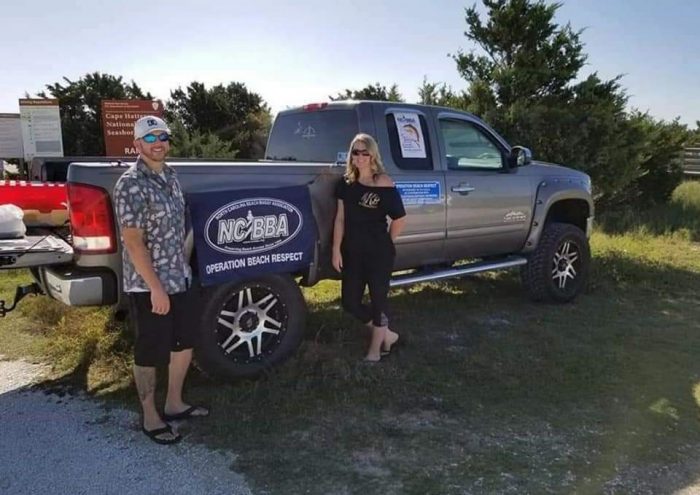 On Saturday, September 17, the North Carolina Beach Buggy Association (NCBBA) will once again launch its Operation Beach Respect program, where NCBBA members and volunteers are stationed at every beach access ramp from Bodie Island to Ocracoke to hand out information packets and trash bags to beachgoers.
Celebrating its 38th year in 2022, Operation Beach Respect is held in conjunction with the organization's Adopt-a-Highway program, also occurring on September 17, which targets the 2.5-mile stretch of roadway in between ORV Ramp 2 and the Marc Basnight Bridge.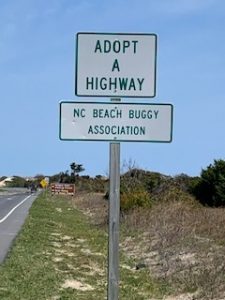 "With less than four weeks before our third and final Operation Beach Respect of the year, volunteers are needed," stated Tom Brueckner, NCBBA Director. "After a busy summer on the island, this by far our busiest event of the year."
For the Adopt-a-Highway clean-up, volunteers will meet at the ORV Ramp 4 parking lot at 7:30 a.m., where NCBBA members will hand out grabbers, reflection vests, gloves, and garbage bags, and provide a route location assignment.
All volunteers are welcome to join in the Adopt-a-Highway clean-up, while beachgoers on September 17 can expect to be greeted by an NCBBA member with valuable info, and a trash bag to patrol their stretch of sand.
"Our objective [for Operation Beach Respect] is to staff each Ramp for the morning and hand out packets of information including a trash bag to each beachgoer entering the access ramp," stated Brueckner. "We ask them to simply police the outlying area they are using for the day and leave their collection of trash at the end of the Ramp as they leave. The Cape Hatteras National Park Service will collect the pile of trash later."
The packet includes the National Park Service guide to the local beaches, which offers tips and guidelines on accessing the shoreline with an ORV, as well as bumper stickers from the NCBBA and other info that can come in handy when driving along the Cape Hatteras National Seashore.
Interested volunteers can sign up to lend a hand in the clean-ups by by emailing NCBBA Director Tom Brueckner at tom.brueckner@ncbba.org.
Afterwards, at noon, a lunch is provided for all volunteers at the Avon Fire Department on Harbor Road. "I guarantee you will have fun and enjoy the experience," stated Brueckner. "So, if you are down on the island for the weekend or the week, or you live here permanently, you'll find it to be a great opportunity to meet new friends and renew old acquaintances."  
For more information on the corresponding clean-up events, as well as on the NCBBA, visit the organization's website at https://www.ncbba.org/, or their Facebook page at https://www.facebook.com/ncbba.