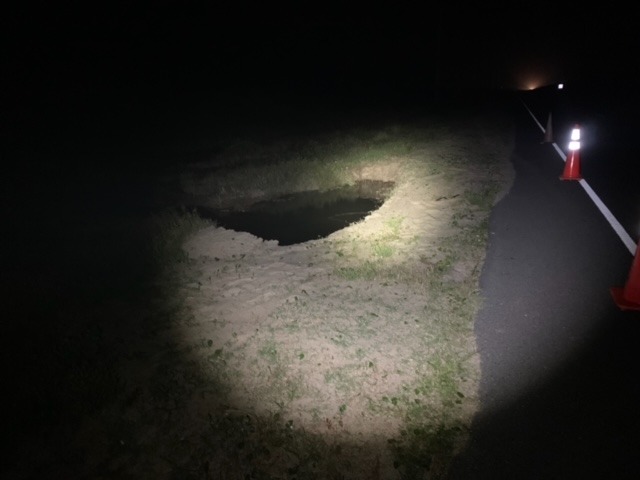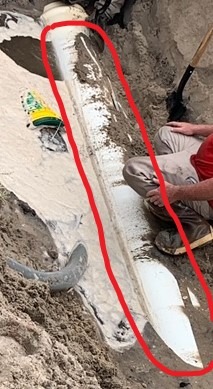 The water line break in between Avon and Buxton has been fixed, and water will be restored by Sunday afternoon, however, a Boil Water Advisory is in effect for the village of Avon, and it may take up to 24 hours for the water pressure to return to full force, per a recent update from the Dare County Water Department.
All Avon residents and visitors are advised to boil water before consumption until the bacteriological test is completed to confirm the water is safe following the repairs. "Anytime you open up a drinking water system, it allows for possible contaminants such as dirt or sand, so the state requires those systems be tested [after a repair]," said William Nash of the Dare County Water Department.
The Boil Water Advisory, or System Pressure Advisory, is expected to be in place until Monday at 3:00 p.m., or an estimated 24 hours. Avon residents should boil all water used for human consumption, (including drinking, cooking, brushing teeth, and making ice), for one minute to kill any disease-causing organisms that may be present in the water.
Samples will be collected throughout the affected area to confirm the microbiological quality as soon as pressure is restored. If there is a problem, customers will be notified of a continued advisory. Avon residents may experience periods of low pressure and discolored water until full service is restored.
The break occurred at 12:00 a.m. on Sunday, and roughly 1,000 yards south of where a similar break occurred on June 3. Dare County Water Department personnel began working at the site at 2:00 a.m. to repair a split at the top of the pipe, which extended for an estimated 15 to 20 feet.
All Avon residents and visitors are advised to conserve water on Sunday to allow for the water pressure to return to normal as quickly as possible. Avon residents will have low water pressure for about 10-12 hours, and water flow will return to normal within 24 hours.