Young Humpback Whale Washes Up Near Oregon Inlet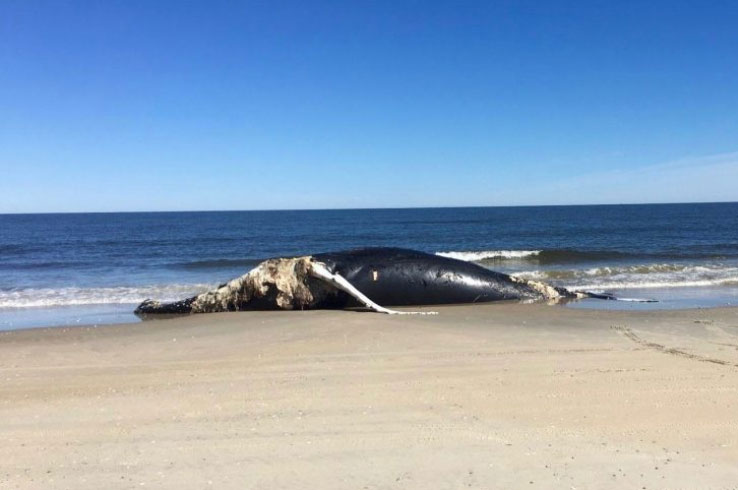 by Dee Langston
A 38-foot juvenile humpback whale washed up on the beach near Oregon Inlet Tuesday morning.
The male humpback was spotted floating off Jennette's Pier on Monday, and again north of Nags Head later in the day.
"On Tuesday morning it had landed north of Oregon Inlet, where it is now," said Karen Clark, of the Outer Banks Mammal Marine Stranding Network.
"We took skin samples and some photos of its flukes to see if we can identify it to a known animal," she said. "It was already scavenged on its head, so we just did a basically external examination."
Humpbacks can be identified by prints on their flukes, which are the two lobes of its tail. Whales migrate to the coast of New England to forage for krill and schooling fish during the warmer months.
Marine networks in the northeast track and keep a catalogue of known whales, Clark explained. However, because the humpback had spent so much time rolling in the surf, the whale, or its cause of death, couldn't be identified, Clark said.
People need to keep a good distance from the dead whale, Clark said, and added that it's illegal to take pieces of a dead marine animal without a permit.