Avon Project Part of Worker Housing Push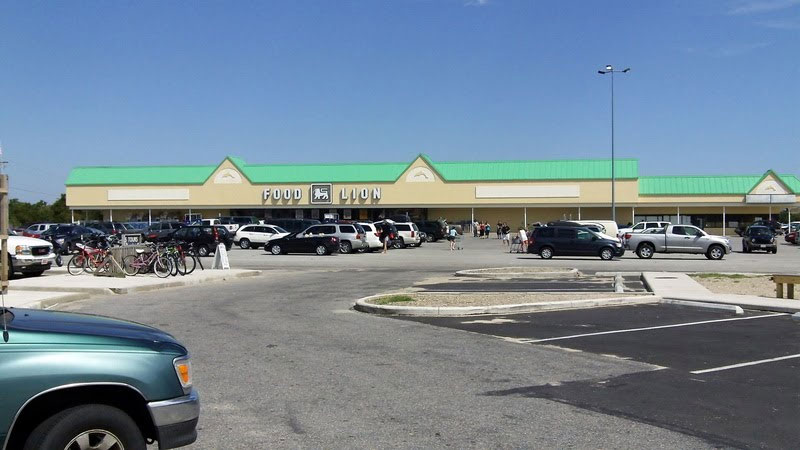 But other projects may depend on new legislation
The Dare County Commissioners took a step forward in their efforts to encourage new year-round housing developments with a Feb. 4 approval of a site plan and conditional use permit application for construction of a cluster home development in Avon.
The application was submitted by OT Enterprises, owners of the Hatteras Island Plaza shopping center, which is seeking to make use of the new zoning amendments to construct three three‐bedroom structures behind the shopping center for employee housing. Each structure will have 1,200 square feet of conditioned space or less, and the applicant will have 24 months to secure the needed building permits.
The zoning changes were approved by the Dare Commissioners in October as part of an urgent effort to encourage more reasonably priced worker housing. Pushed by the Outer Banks Chamber of Commerce, the effort reflected growing concern that the housing crunch was damaging the local economy by making it difficult for employees to hire and retain skilled workers.
At the Feb. 4 meeting, county officials lauded the Avon project as proof that the new zoning amendments were achieving their purpose. They were "designed to create opportunities for year-round housing," Dare Planning Director Donna Creef said. "This is exactly what this does. I think that this is evidence that what we did is actually going to have a positive impact on the community."
For his part, Commissioner Jim Tobin added that, "This is really exciting that we're actually getting some movement on cluster homes."
Creef explained that another cluster home development is in the works, telling the commissioners that "hopefully you will be seeing that in a couple of months."
And while the Avon project is not affected by this, the fate of some similar efforts will be tied to ongoing efforts to pass legislation in the General Assembly that would allow local development of criteria and standards in septic permitting.
In fact, Outer Banks Home Builders Association Legislative Chair Duke Geraghty told the Sentinel that some developers are waiting to see what happens with such legislation before committing to new projects that make use of the zoning changes' new opportunities.
The site of the proposed Avon cluster home development is connected to the Kinnakeet Shores central wastewater system, meaning, as County Manager Bobby Outten explained, that it is not affected by current septic requirements.
"If someone has the ability to connect to a sewage system, then that's a way to dispose of their sewage, and that means they don't have to deal with septic rules because they're not using a septic system," Outten told the Sentinel.
The point man on the new legislative push is Geraghty, who said there was some discussion of that topic at the North Carolina Home Builders Association quarterly meeting in Pinehurst, NC, on Feb. 5. The state association's legislative committee, Geraghty said, is "drafting the legislation now." Asked about a possible time frame, he cautioned: "Nothing goes fast."
Dare Board of Commissioners Chairman Bob Woodard had reported that several commissioners and Outten joined him for a meeting with newly elected N.C. State Senator Bob Steinburg on Jan. 23 to discuss legislative issues important to Dare County.
Referring to that meeting, Steinburg told the Sentinel last week that he and the commissioners discussed the need to make more affordable housing available and their zoning initiatives aimed at doing that. Steinberg said he has also discussed proposed legislation related to septic regulations with Geraghty and other building industry people, but has not yet seen a draft of that legislation.
"My philosophy is that I work for the people, for the counties and the county governments that represent the people," Dare County's new representative in the state senate asserted. "There's just not much affordable housing in Dare County and it's an ongoing challenge, so I'm glad they're addressing this. I expect to see something in this long session. Then we'll sit down and talk again about the legislation they come up with and how they feel this would be good. And then I will go ahead and make the case for them to the legislature."
And contacted this week for comment, newly elected N.C. State Representative Bobby Hanig told the Sentinel that local communities ought to be able to set their own standards for septic permitting.
"It's really the job of the legislator to stay out of their way," he added. "There isn't a one-size-fits-all solution. Every county and municipality is different, they know their area better than the folks at the state do and we need to let them make their own decisions."
Hanig said that the home builders "have been working really hard" on a draft bill and "taking their time. They want to get it right." The bill, he said, is definitely coming in this session, perhaps as early as March.