Government Affairs Director Hired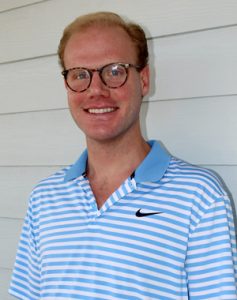 The Outer Banks Association of REALTORS® (OBAR) and the Outer Banks Home Builders Association (OBHBA), after conducting extensive interviews, are excited to announce that a new shared Government Affairs Director (GAD) has been hired. Porter Graham joins both Associations from Washington, DC where he was the Veteran's Policy Advisor to U.S. Representative Robert Latta (OH-05). Porter had also previously worked with U.S. Representative Richard Hudson (NC-08).
Says 2019 OBHBA President Matt Neal of Neal Contracting Group, "Among a field of qualified candidates, Porter distinguished himself as quick to grasp complex legislative issues and their applicability to our members. We are sincerely grateful to have both his temperament and constituent expertise at our disposal for the coming future."
Born in Minneapolis, MN, Porter is a graduate of George Washington University. As GAD, Porter will monitor and interpret all pending legislation which may affect the membership of each Association, the affordability of housing, private property rights. In working with each Association's respective legislative committees, Porter will also be involved in interviewing political candidates for local office to educate them on local REALTOR® and home builder priorities, and he will be working with the NC REALTORS® Government Affairs team on state issues that impact the local area and the real estate and home builders industries.
Says 2019 OBAR President Jean-Paul Peron of The Outer Banks Real Estate Company at eXp Realty, "We are very excited to have Porter come on board as our GAD. His knowledge and expertise will help both Associations stay on top of what is happening on local, state, and national levels in regard to the housing industry and property rights."
Says Porter, "My goal is to ensure that local policy respects property rights and REALTORS'® important role as informed stewards of this community and of homeowners' investments."
Please join the Associations in welcoming Porter to the OBAR and OBHBA families. You may contact him at pgraham@ncrealtors.org or 336.550.4422.