Outer Banks Association of REALTORS® holds first membership meeting of the year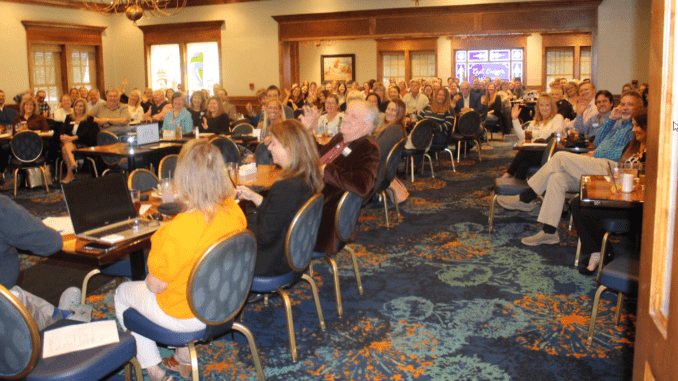 The Outer Banks Association of REALTORS® (OBAR) held their first membership meeting of the year on Thursday, February 24, 2022, at Captain George's Seafood Restaurant in Kill Devil Hills.
The keynote speakers were Dare County Manager Bobby Outten and Dare County Public Information Officer Dorothy Hester. Both presented information on the 2022 county-wide beach nourishment project, and the More Beach to Love Program.
Other special guests included: Katelin Kight, Dare County; Joe Heard, Town of Duck; and Roberta Thuman, Town of Nags Head.
During the meeting, Christi Bryant of Keller Williams OBX and Danielle Fenyak of Outer Banks Blue were recognized as Co-Chairs of the Year for their work on the association's largest event of the year, REALTOR®Fest.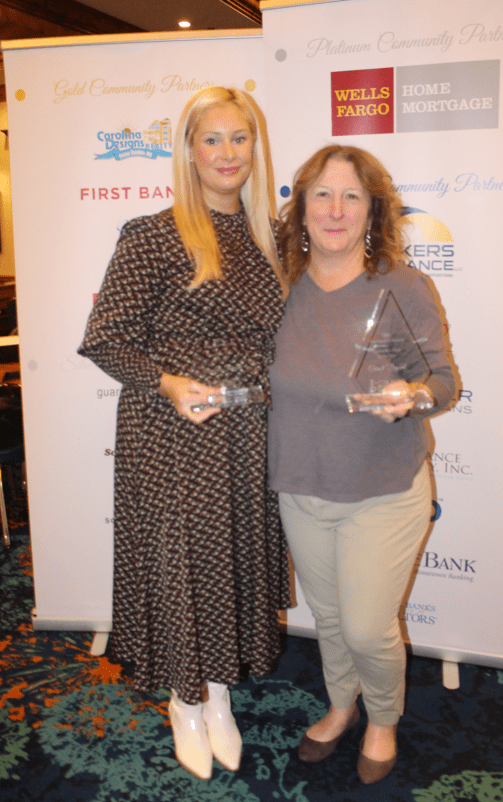 The 2021 Affiliate of the Year was awarded to Kathie Nesbitt of Caliber Home Loans for her tireless efforts with OBAR's annual charity golf tournament and other events held last year.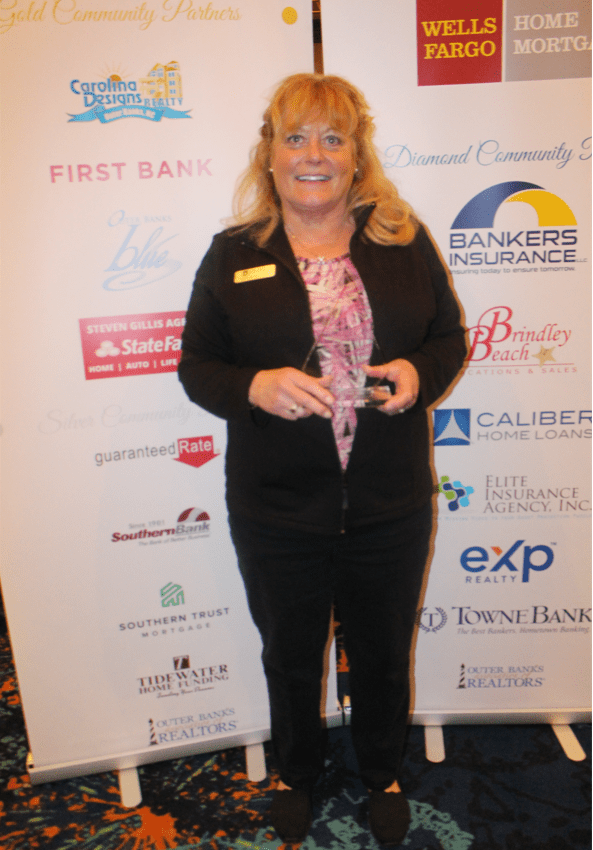 OBAR's newest members, Community Partners, and Past Presidents were also recognized at the event.
The meeting was sponsored by Caliber Home Loans and with over 150 attendees, was the largest general membership meeting held to date.