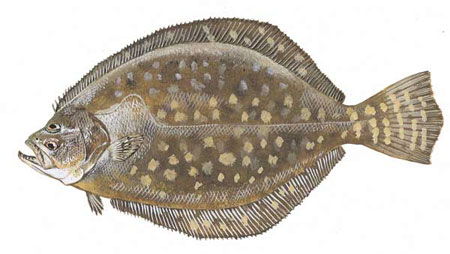 An alternate web page has been established for the public to access information and submit public comment on Draft Amendment 2 to the Southern Flounder Fishery Management Plan.
The alternate Information on Southern Flounder Amendment page was created due to continued technical problems with the Division of Marine Fisheries website that has caused intermittent failures. The division is continuing to work with the Department of Information Technology to correct these issues, which are affecting websites statewide.
Draft Amendment 2 to the Southern Flounder Fishery Management Plan contains options for several seasonal harvest closure scenarios to achieve up to a 72% reduction in southern flounder harvest for the commercial and recreational fishing sectors. Additionally, at the request of the Marine Fisheries Commission, the draft amendment includes an option for a partial moratorium.
Options for non-quantifiable management measures to constrain effort, such as yardage and time restrictions for gill nets and daily harvest limits for pound nets and gigs, are included in the draft amendment as well.
Southern flounder is one of three main species of flounder landed on the North Carolina coast. The other two species are summer flounder and Gulf flounder.
The original Information on Southern Flounder Amendment page is still operational when the division's website is available.
Online Comments will be accepted until midnight June 3.
The public may also comment at a joint meeting of three advisory committees to be held June 3 at the Crystal Coast Civic Center, 3505 Arendell St., Morehead City. The joint meeting of the Finfish, Northern and Southern advisory committees will begin at noon and end at 4:15 p.m. and include a 1 ½ hour comment period. During the comment period, members of the public may speak for three minutes each on a first-come, first-served basis. Doors will open at 11 a.m. Computers will be available at the meeting to provide online access for attendees to comment.
Additionally, the public may submit written comments through the mail to Southern Flounder Comments, P.O Box 769, Morehead City, N.C. 28557. Comments must be received by the division by midnight June 3.