Division of Marine Fisheries holding meetings for charter/for-hire operators
The N.C. Division of Marine Fisheries will hold three outreach meetings in the coming weeks to talk with charter/for-hire fishing owners and operators.
Division Director Kathy Rawls will host the meetings to discuss the needs of the for-hire industry. The meetings will be similar to the ones held this past fall in Manteo and Hatteras where those attending the meeting can personally voice their concerns to Rawls and other Division staff.
The meetings will be held: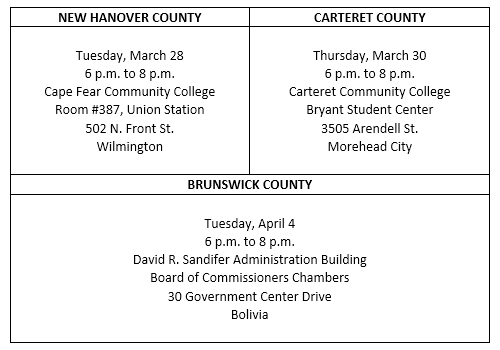 Rawls has emphasized outreach and education as a focus area for the Division since she became director in May 2021. She has made it a priority to find new ways to communicate with the fishing public.
For more information on the meetings, contact Hope Wade at 252-808-8013 or hope.wade@ncdenr.gov.