New state record set for Common Thresher caught off Oak Island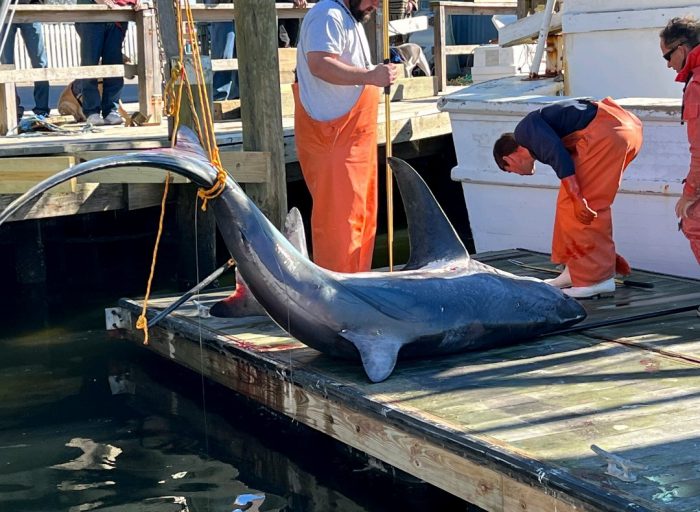 The N.C. Division of Marine Fisheries recently certified a new state record for the Common Thresher, (Alopias vulpinus), breaking the previous record that was set near Oregon Inlet approximately 18 years ago.
Steven Viltoft of Southport caught the 589-pound, 1-ounce shark near the Knuckle Buoy off Oak Island on Jan. 10, 2023.
The previous state record Common Thresher weighed 185 pounds and was caught out of Oregon Inlet in 2005.
Viltoft was fishing with Oak Island Fishing Charters when he landed the shark using mullet, and 130-pound line on an 80W Shimano Tiagra reel paired with a Bazen Custom Rod. The shark was deceased upon landing after a 2-hour fight.
Viltoft's fish measured 90-inches fork length (tip of the nose to the fork in the tail) and had a 164.75-inch total length (tip of the nose to end of the upper caudal lobe).
For more information on state record fish, go to the division's State Saltwater Records webpage or contact the North Carolina Saltwater Fishing Tournament staff at saltwater.citations@ncdenr.gov.