State certifies Blueline Tilefish as new North Carolina record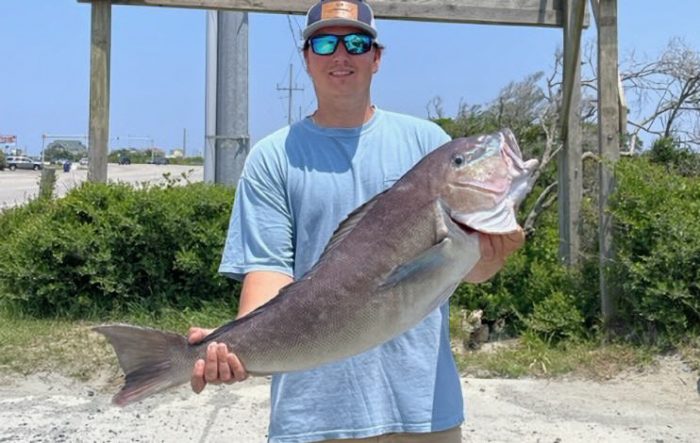 The N.C. Division of Marine Fisheries recently certified a new state record Blueline Tilefish, also called Gray Tilefish (Caulolatilus microps).
Thomas Adkins of Sutherland, Virginia caught the 17-pound, 1.9-ounce fish near Tower B, offshore of Nags Head on June 11, 2023.
The previous state record Blueline Tilefish weighed 16 pounds, 8 ounces, and was caught off Oregon Inlet in 2004.
Adkins was fishing with his father when he landed the fish using cut bait, and a Shimano 700 reel on a Trevala rod.
Adkin's fish measured 36 inches in total length, (from the tip of the nose to the end of the tail), and had a 20.5-inch girth.
For more information on state record fish, go to the division's State Saltwater Records webpage or contact the North Carolina Saltwater Fishing Tournament staff at saltwater.citations@ncdenr.gov.