23rd Annual Ocrafolk Music and Storytelling Festival returns on June 2-4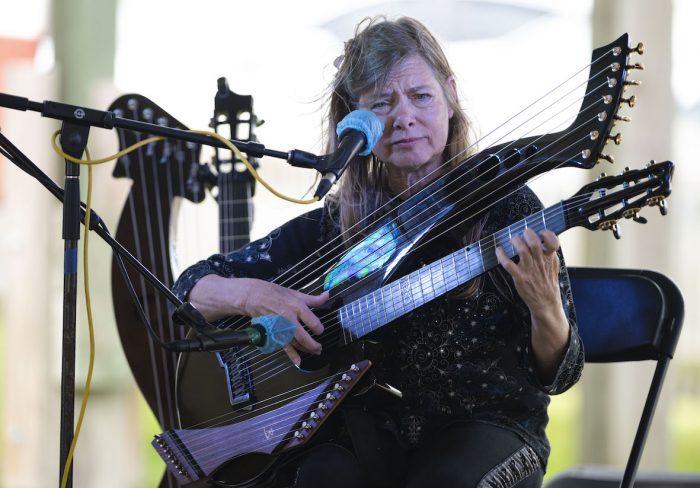 The 23rd annual Ocrafolk Music and Storytelling Festival will be held on Ocracoke Island, NC on the grounds of the Berkley Manor and surrounding properties, June 2-4, 2023.  The celebration features musicians, storytellers, artisans, and characters of Ocracoke Island and beyond.
2023 Performers include Cold Chocolate, Burnett Sisters Band, Larry and Joe, Fiddin Earl White, Blue Cactus, Josh Goforth, Donald Davis, After School Surf Club, Wyldwood, Beleza, Raphael Papo & Caroline Felkins, Berto & Vincent, Martin Garrish, Molasses Creek, Coyote, Aaron Caswell Duo, Paperhand Puppets, mahaloJazz, Bob and Jeanne Zentz, Jef the Mime, Ana Luisa Chavez, Ballet Folklorico de Ocracoke, Green Grass Cloggers, Katy Mitchell, Dusty Old Bones, Noah Daniel, Madame Presidents, artisans, family activities and more.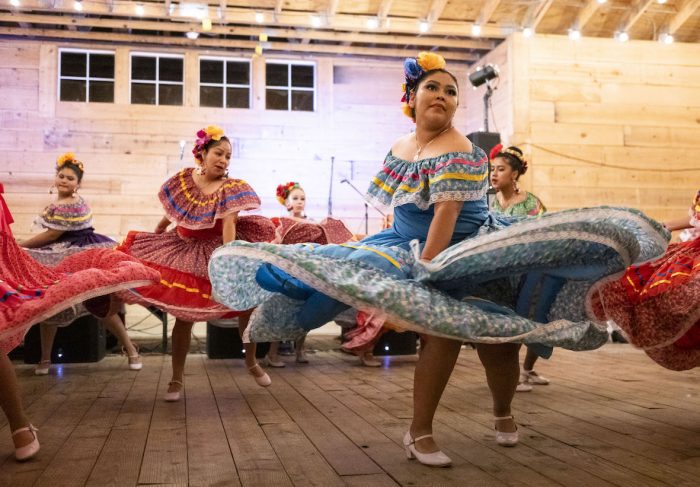 Only accessible by ferry, Ocracoke Island is an enchanting step out of modern times into a world of captivating natural beauty, rich maritime history, ghostly shipwrecks, heroic lifesavers, crafty pirates, and a community of 1000 independently minded residents. This remote location attracts visitors from around the world who come for the 13 miles of undeveloped beaches, the intimate village nestled around a small harbor, kayaking, boating & fishing, some of the best seafood and restaurants in the region, and events like the Ocrafolk Festival.
This unique celebration creates a special community between performers and the audience, one that brings fans back year after year. In addition to the performances at four stages, there are local kid's activities (like making fish print Ts with the catch-of-the-day from the local fish house), a traditional Ocracoke Island square dance, a giant puppet parade, workshops, and a fabulous artisan village to wander through. And if you feel the need to get a bite to eat or stretch your legs, you can stroll to nearby village restaurants or take free village shuttles.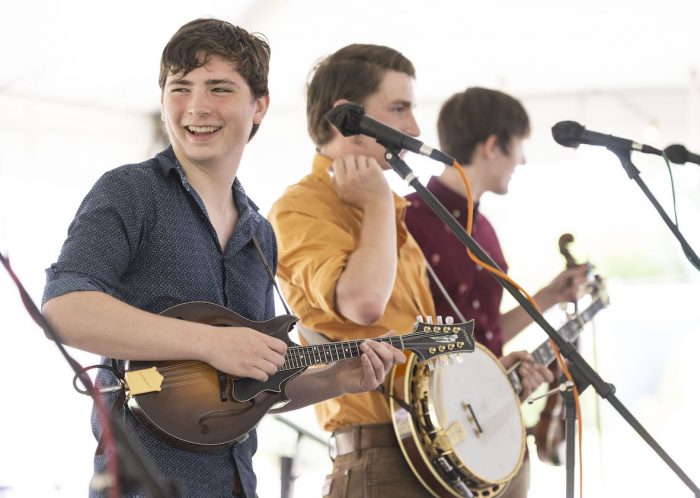 Although lodging on the island books out for the two weeks surrounding the Ocrafolk Festival, don't let that deter you . . . just make your Ocracoke reservations early, or travel down from Hatteras Island to the north. To book tickets or for more details on the event visit  www.ocracokealive.org. For more information on visiting Ocracoke Island, visit www.visitocracokenc.com.
Ocrafolk Festival is produced by Ocracoke Alive, a community non-profit committed to enriching the Ocracoke Island community by encouraging and sponsoring cultural, artistic, educational, and environmental activities. Proceeds from Ocrafolk Festival support critical student and community programs.