Night Sky: Galaxies, visible planets, and more highlights for March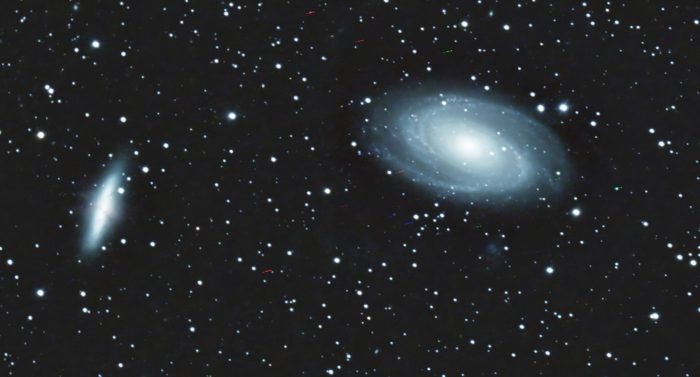 An Interesting Pair
These are M81 (on the right) and M82. If they look close together, that's because they are! Currently, the centers of the galaxies are about 150,000 light years apart. A couple of hundred million years ago, they were even closer together.
Both galaxies were discovered by Johann Bode in 1774. Charles Messier added them to his catalog in 1781.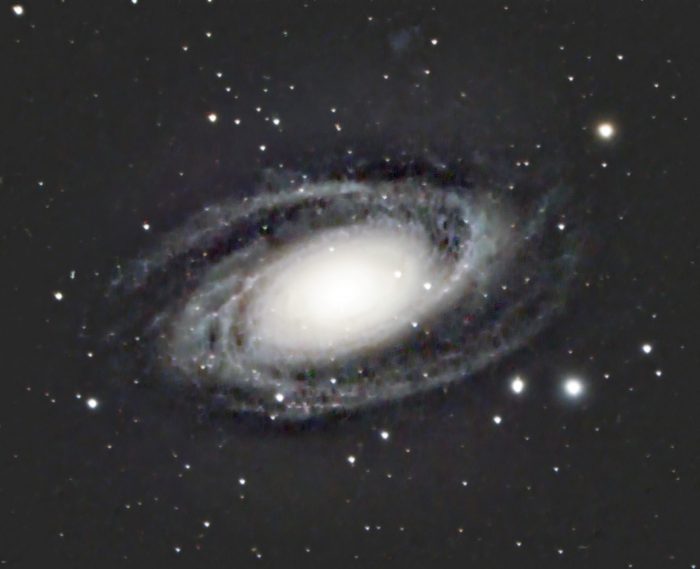 M81 is about 12 million light years away from us. It has a visual magnitude of +6.8. That's very bright as galaxies go, and means you can probably see it using good binoculars. It's the brightest member of the M81 Galaxy Group which is comprised of 34 galaxies including M81 and M82.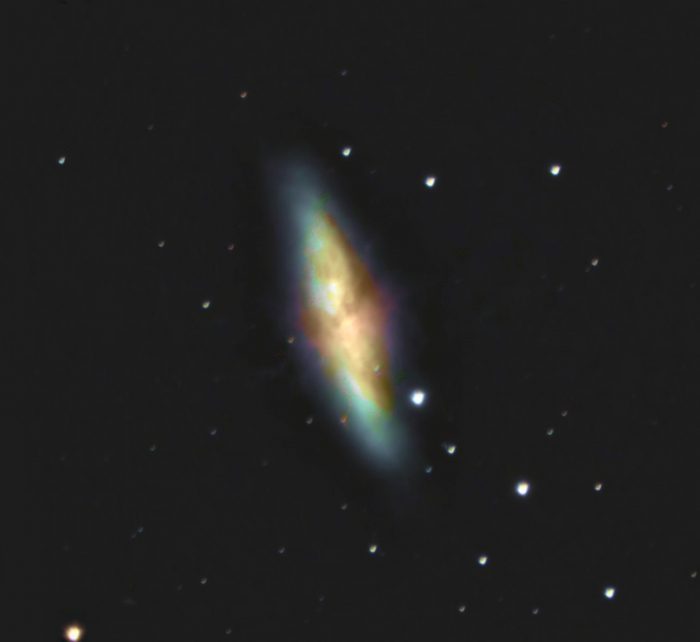 This is M82, the smaller but more interesting member of this duo. Like M81, M82 is 12 million light years away from us, but it only has a visual magnitude of +8. As you can easily see, M82 is very colorful compared to M81. Its color and shape have earned it the nickname, Cigar Galaxy. The areas of red are huge dust clouds. This abundance of dust and the gravitation disturbances caused by nearby M81 are thought to contribute to M82 being a baby factory for new stars. It's believed that M82 creates about 10 times as many new stars as the Milky Way and earns M82 the designation Starburst Galaxy.
Much of this star formation is obscured by the massive clouds of dust, but there are areas of blue indicating regions of young stars. Along with this formation of new stars, M82 also is known for having a large number of stars reaching the end of their life. On average, M82 produces a supernova explosion every 10 years. The last one was in January 2014, so we might be on schedule to see another within the next year or two!
What you can look for in March's Night Skies
Start March by looking at the conjunction of Jupiter and Venus in the early evening skies on March 1. That means it will appear as if the two planets are on top of each other. Of course, Venus is pretty close to us – about 200 million miles away (on March 1); while Jupiter is about 860 million miles away. It should be interesting to see how these two very bright planets look at conjunction. Venus has a visual magnitude of -4, making it the second brightest object in the night skies. Jupiter is the third brightest object with a visual magnitude of -2.1. That makes Venus about six times brighter than Jupiter. At conjunction, the pair will probably look like an unbelievably bright double star! At 6:30 p.m., the two planets will be about 22° above the western horizon.
After you look at Jupiter and Venus, you can look straight up and see Mars.
Remember the comet C/2022 E3 (ZTF), the Green Comet? Back in January we were hoping it would be easily visible with the naked eye. I spotted it (and verified with binoculars) three times. Some people did better and a lot of people never got the chance to see it. It's still in the night skies, but its visual magnitude has increased to +8.9. That means you'll need either really powerful binoculars or a telescope to spot it. Look for it just to the west of the constellation Orion.
There are no major meteor showers in March.
Moon Phases:
New Moon is March 21
1st Quarter is March 28
Full Moon is March 7
Last Quarter is March 14