Night Sky: The Quadrantids meteor shower, the Crab Nebula, and other Highlights for January
The original Messier 1, the Crab Nebula, has a visual magnitude of +8.4. But it was a whole lot brighter when Chinese astronomers discovered it on July 4, 1054. They recorded it as a "guest star" and they were able to view it during the day for nearly three weeks. With a visual magnitude of +6, it was four times brighter than Venus! This was the first observation of the explosion of a supernova.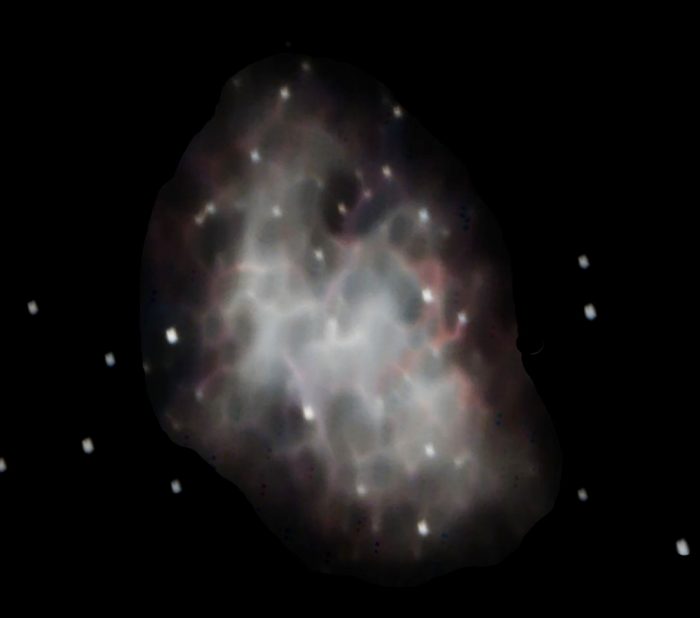 This explosion was a mere six thousand light years away from us. The Chinese reported seeing the object in daylight for almost three weeks. And they noted the dimming remnants in the night skies for almost two years. Other cultures around the world, including the Anasazi Indians of New Mexico, also recorded this event. But the event was not reported in any European history!
The first European observation of the Deep Sky Object (DSO) that would be called the Crab Nebula was made in 1731 by John Bevis. Charles Messier, a dedicated comet hunter, rediscovered it 27 years later in 1758, when he was looking for the return of Halley's Comet.
Messier spent a considerable amount of time tracking this DSO under the false assumption that it was the returning comet. He eventually realized his discovery was not moving and went on to locate Halley's Comet in January of 1759, but the return of the famous comet had already been recorded by the German astronomer, Johann Palitzach. Messier continued to hunt comets but he also compiled a list of DSO's that shouldn't be mistaken for comets. He christened the DSO he had mistaken for a comet as Messier 1. This collection later expanded to 110 DSO's that shouldn't be confused with comets. The Messier Catalog is probably the most famous collection of nebula, galaxies and star clusters used by modern backyard astronomers. Messier also compiled a list of 44 comets.
M1 was named the Crab Nebula by Lord Rosse in 1844. A drawing he made of the nebula reminded him of the small crustacean. The Crab Nebula is about 6,000 light years away from us.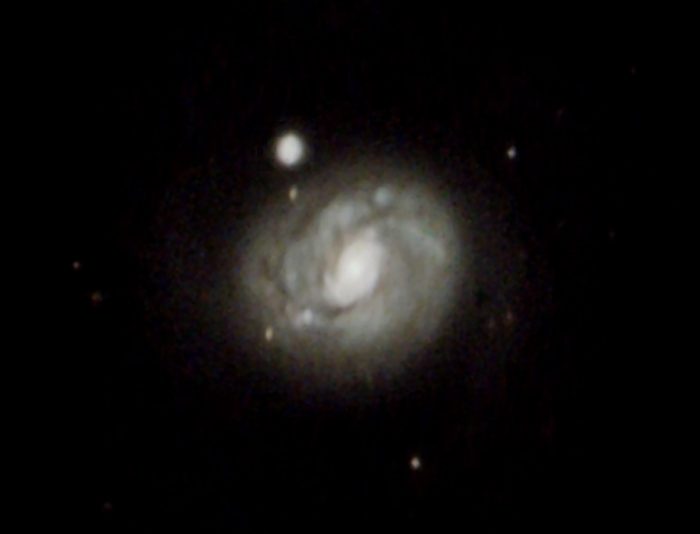 This is Cetus A. It was discovered in 1780 by Pierre Mechain. He told Messier of his discovery and Messier named it entry 77 in his list of things to ignore when you are looking for comets. M77 has a visual magnitude of +8.9 and is about 33 million light years away from us.
What you can look for in January's Night Skies
Venus is the very bright "star" in the western skies at sunset! With a visual magnitude of -4, it's the second brightest object in the night skies. Neptune and Uranus are also in the evening skies.
Mars will rise in the east at about 4 a.m. It will be followed at 5:10 a.m. by the red star, Antares. The Greek name Antares means "rival of Mars".
The Quadrantids meteor shower will peak on January 3rd at 5:00 a.m. You can expect up to 120 per hour, including some fireballs. It's easy to locate, too! Simply look toward the NNE skies!
Moon Phases:
1st Quarter is January 2
Full Moon is January 10
Last Quarter is January 17
New Moon is January 24