Starlink satellites light up the skies over Hatteras Island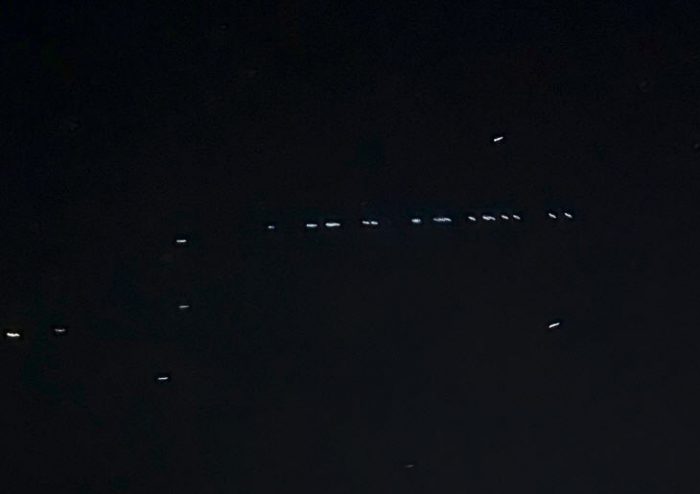 On Tuesday, August 8, nighttime explorers on Hatteras Island were somewhat surprised to encounter a long chain of star-like lights brightening the Outer Banks skies.
Tuesday's unusual 9:15 p.m. show is known as a "Starlink satellite train," and the phenomenon is due to satellites that were launched by the company SpaceX.
Starlink satellites, which were first launched in 2019, are used to provide broadband internet to regions and customers around the globe. Since 2019, SpaceX has launched more than 4,000 Starlink satellites into orbit, which can be spotted overhead worldwide, depending on the scheduled timeframe.
After these satellites are launched, they continue to travel around the world in a line, hence the distinctive formation that causes spectators to pause and look up. Starlink satellite trains are becoming regular occurrences on the Outer Banks, with previous sightings reported in July and May 2023, when viewing conditions were ideal, and skies were clear.
For more information on upcoming satellite trains, with tracking by city, coordinates, or by "Live Map," visit the online website and app Find Starlink.