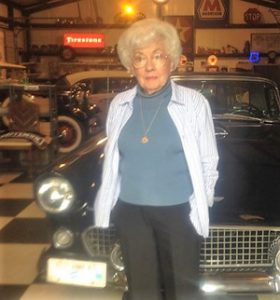 November 14, 1922 – July 9, 2023
KITTY HAWK — Alma Beacham Hayman bid farewell to Spring Arbor of The Outer Banks on Sunday, July 9, 2023. She was 100 years old, only a few months shy of her 101st birthday.
A native of Kitty Hawk, NC, she was born on November 14, 1922, to the late Inez Gaimel Beacham and William Roy Beacham, Sr.
Alma was the beloved wife of the late Guy Holden Hayman. Together they considered their nieces and nephews as if they were their own children.
In addition to her parents and husband, Alma was preceded in death by her sisters, Vera, Melba, Shirley, and Ruth; and her brothers, Roy, Jr., and Jerry.
She leaves behind fond memories and a lasting impact on her nieces and nephews, who will forever cherish the moments shared with their beloved aunt. Alma's legacy of love and devotion will continue to live on through those she touched.
A graveside memorial service to celebrate Alma's life will be held on Sunday, July 30, 2023, at 10:00 am in Austin Cemetery. It will be a time to come together as a community, share stories, and honor the life of this remarkable woman.
Twiford Funeral Homes, Outer Banks, is assisting the family with arrangements. Condolences and memories may be shared at www.TwifordFH.com.