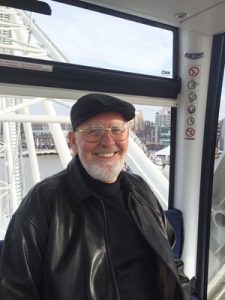 October 20, 1946 – May 26, 2023
KILL DEVIL HILLS –Brian Edson Caton, 76, of Kill Devil Hills, NC, went to be with his Lord on May 26, 2023, after a two-month illness.  Born in Newport, Rhode Island, he was predeceased by his father Capt. Clifford Edson Caton, USN, mother, Sydney Stewart Caton, his sister Candace Stewart Keenan and brother-in-law James C. "Jimbo" Brothers.
Brian served honorably for four years in the United States Marine Corps, with a one-year tour of duty in Vietnam.
Survivors include his high school sweetheart and wife of 55 years, Deborah Brothers Caton, beloved daughter Kimberly Elizabeth Caton of Virginia Beach, VA, and sister-in-law Elizabeth Dianne Brothers of Virginia Beach, VA. Brian loved his family, his country, and his many friends.   He will be very much missed by all.
There will be a private service for the family. In lieu of flowers, memorial donations may be made in Brian's name to Disabled American Veterans (dav.org), Franklin Graham Ministries (samaritanspurse.org), or the American Red Cross (redcross.org).
Twiford Funeral Homes, Outer Banks, is assisting the family with arrangements. Condolences and memories may be shared at www.TwifordFH.com.