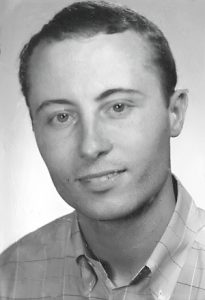 September 19, 1947 – June 28, 2023
MANTEO — Carl E. Jordan, 75, of Manteo, NC, passed away on Wednesday, June 28, 2023, at his home. Born September 19, 1947, in Washington, DC, to William Pritchard Jordan, Sr., MD, and Mary Margaret Schlanser Jordan, Carl later moved with his family and grew up in Windsor, NC. He attended Windsor Elementary School and was a 1966 graduate of Bertie High School. Carl graduated from the North Carolina State University Agricultural Institute and the photography program at Massey Junior College in Atlanta, Georgia. Through the years, he was a commercial photographer, farmer, merchant, restauranteur, nightclub owner, and concert promoter. Carl was licensed by the US Coast Guard as an OUPV-6 Passenger Captain and recently retired after serving the Town of Manteo as its waterfront Dockmaster for eighteen years. However, his main interest in life was to love and care for each and every one of his friends and to strive to make them all happy. He did this through a constant smile, a constant laugh, and a never-ending search for just the right trip to a fun place or to the most fun and tasty restaurant to take his friends. And included in any such typical entertainment of his friends was always the most fun type of transportation as well, be it RV, boat, or train. Carl's beaming personality made him someone who everybody liked and loved, and when they even just heard his name, they smiled.
Carl is survived by his brother Joey of Greenville, NC, and his children Louis, Mary Margaret, Ella, and Anna. He was predeceased by his parents and brothers Bill (whose son, Joe survives) and Paul (whose son, Paul Jr. survives) and his sister Dottie.
A memorial service will be held for Carl at 4:00 o'clock PM Saturday, August 19, at the Town Dock in downtown Manteo. Rev Nathan Finnin, Rector of St. Andrews by-the-Sea Episcopal Church, will conduct the service. A gathering of friends and family will follow on the dockside adjacent to Poor Richard's Sandwich Shop. Memorials in Carl's name may be made to the Roanoke Island Maritime Museum by remitting to "RIMM/Town of Manteo" and mailed to: Town of Manteo, PO Box 246, Manteo, NC 27954.
The family extends special thanks to those who provided immeasurable comfort and support to Carl during his last days: Emmi Frankum, Jonna Midgette, and the staff at Peak Resources in Nags Head; Kermit Layton, Matt Comstock, George & Janet Barr, and Cindy Parker, his beloved neighbors in Manteo; lifelong friends June & Bob Barnhart; Jimmy & Rita Hoggard; Talmage Davis, who was a faithful visitor to the end; Peter Rascoe, our steadfast friend and source of strength.
Heartfelt thanks go to Angel Khoury for her friendship and grace.
Thank you to Dr. Jessica Hildebrand of Physicians East in Greenville for her outstanding care and compassion.
Most special thanks go to his hospice nurses, Morgan Morris, LPN, and Trisha Cahoon, RN. Each is truly a credit to her profession and community.
Twiford Funeral Homes, Outer Banks, is assisting the family with arrangements. Condolences and memories may be shared at www.TwifordFH.com.