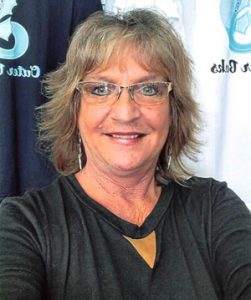 December 14, 1962 – May 22, 2023
KILL DEVIL HILLS — Cathy Lynn Williams, aka "Bird," 60 years of age, died on Monday, May 22, 2023, in Kill Devil Hills, NC.
Cathy owned Beach Blueprint in Kill Devil Hills, NC, for many years. She worked with many community builders. Computers put her out of business. Cathy worked many jobs along with beach recently finding her dream job working for Earth Resources in Kitty Hawk, NC. The boaters loved getting gas there, and their pets always received a treat from Cathy.
Cathy loved her hobbies of crafting and grilling and was a true foodie. She loved art which she learned from her dad, who was an artist. Her joy was gardening, and she loved flowers and vegetables.
Cathy was the daughter of the late Hudson Williams and is survived by her mother, "Corky" Williams, and brother Randy Williams of Kill Devil Hills, NC.
Cathy was a graduate of Woodrow Wilson High School of Portsmouth, VA.
A celebration of life will be held at 2:00 pm on Saturday, June 3, 2023, at the Colington Harbour Clubhouse.
Twiford Funeral Homes, Outer Banks, is assisting the family with arrangements. Condolences and memories may be shared at www.TwifordFH.com.