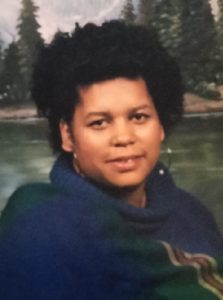 MANTEO — Cordelia Ann Harris or "Pat" as most knew her; completed this earthly journey on March 3, 2023. A journey she began on December 17, 1956. Pat was born in Manteo, NC to the late Betty Gallop Spence and the late Collis Gallop, Sr.
In addition to her parents, Pat was preceded in death by her brother, Collis Gallop Jr.; niece, Yvette Gallop; grandparents, Laten and Mary "Meme" Collins; and special friend Resinold Spence (Peaches).
Left behind to cherish her memories are her sons, Alvin Gallop (Jennifer) and James Harris Jr.; her siblings, Walter "Butch" Baker, Mary Alena Gallop, Melissa Gallop-Liverman (Allen) and Laten "LD" Gallop (Kelly) and a special auntie/granny Louise Spencer; special cousins, Nina Spencer and Lenora Ramsey; as well as seven grandchildren and several nieces and nephews.
She was loved by many and referred to as " Momma Pat" by many. She loved spending time doing crafts, exploring yard sales with her mom, and fishing with her "Meme".
Family and friends may view from 6 pm to 8 pm on Tuesday, March 7, 2023 at Gallop Funeral Chapel in Nags Head. The homegoing service will be Wednesday, March 8, 2023 at 1 pm, at Haven Creek Missionary Baptist Church in Manteo, NC. The committal and burial will follow immediately at the historic Haven Creek Cemetery. Please share condolences with the family at www.gallopfuneralservices.com. Gallop Funeral Services, Inc. was entrusted with arrangements.