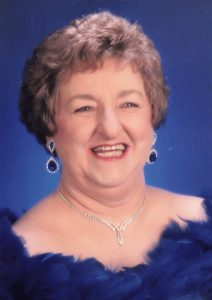 June 15, 1937 – October 19, 2023
BUXTON — Dora Ann Jennette passed away Thursday, October 19, 2023, at Sentara Obici Hospital in Suffolk, VA, after a short illness. She was 86 years old.
She was born in Hatteras, NC, on June 15, 1937, the only child of Willard B. Burrus and Brittie Stowe Burrus. After getting married, she moved to Buxton, NC, where she resided for the remainder of her life.
Ann worked numerous jobs with Dare County, starting in the Register of Deeds office in Manteo and retiring with the Older Adult Services on Hatteras Island. She served on the Dare County Board of Education, the Cape Hatteras Water Association Board, and the Cape Hatteras Anglers Club Board. She was very active in the Buxton United Methodist Church and was an ardent supporter of the Democratic Party, helping with elections for many years. While working with the Register of Deeds office, she became interested in genealogy and began tracing the island family names back to the old countries.
In addition to her parents, Ann was preceded in death by a son, Matthew A. Jennette, and a granddaughter, Victoria L. Jennette.
She is survived by three sons, Grant Jennette and wife Linda, Buddy Jennette and girlfriend Jessica Boyd, and Timmy Jennette and wife Cindy; grandchildren, Ryan Jennette and wife Morgan, Lauren Jennette, and Jasen Williams and wife Janelle; and four great-grandchildren, Riley, Logan, Grey, and Easton Williams.
Private entombment will take place at Roanoke Island Memorial Gardens. A celebration of Ann's life will be held at a later date.
In lieu of flowers, the family requests memorial donations be made to Hatteras Island Meals.
Twiford Funeral Homes, Outer Banks, is assisting the family with arrangements. Condolences and memories may be shared at www.TwifordFH.com.