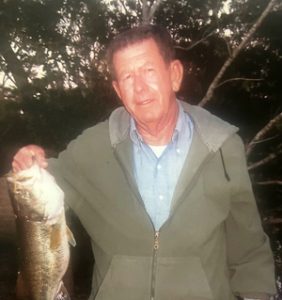 September 2, 1943 – October 31, 2023
FRISCO — Hilton L. Rollinson passed away peacefully on October 31, 2023. He was born in Frisco, NC, to the late Leonard and Hilda Fulcher Rollinson and was also preceded in death by brother Jack Rollinson, sister Janice Niskanen, nephew Donald Niskanen, and niece Rebecca Rollinson.
Hilton retired from the State of North Carolina Ferry Division after over 30 years of service. He was a devoted commercial fisherman who longed for a time when he could go back to the water. Hilton showed many people the bounty of the waters surrounding Hatteras, teaching others how to push a clam rake, fish a net or crabpot and clean the days' catch.
Hilton was born and raised on Hatteras Island, and his love for his home was unmatched. He could be found talking to a longtime friend or meeting a new one, as he never met a stranger. It is likely he would offer them one of his mints and be about his day slowing traffic on Highway 12. He will be missed on Hatteras Island as another one of the great characters passes on.
Hilton is survived by two sons Phil L. Rollinson (Randi) of Washington, NC and Shawn Metts (Holly) of Bellevue, KY; sister-in-law Betty Rollinson of Buxton, NC; nieces, Robin Altimari of Midlothian, VA, and Gina Scarborough (Sumner) of Manteo, NC; nephew Chris Rollinson (Michael) of San Francisco, CA; great-nieces Emily Scarborough Russ (Toby), Laura Scarborough, and Meredith Altimari (Sam Devore); great-nephews Christopher Scarborough and Frank Altimari; and great-great-niece Rhett Russ.
Funeral services will be held at Little Grove United Methodist Church on Friday, November 3, 2023, at 1:00 pm with Rev. Toni Wood officiating. Burial will be in the family cemetery in Frisco, NC. In lieu of flowers, memorial donations may be made to Cape Hatteras United Methodist Men (hatterasmethodistmen.org) or Little Grove United Methodist Church.
Twiford Funeral Homes, Outer Banks is assisting the family with arrangements. Condolences and memories may be shared at www.TwifordFH.com.