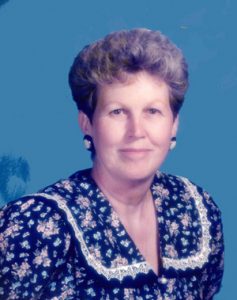 November 23, 1940 – May 8, 2023
MANTEO — Iris Faye O'Neal, known to all as Faye, passed away peacefully on May 8, 2023, in Manteo, North Carolina. Born on November 23, 1940, in Beaufort, North Carolina, Faye was a loving wife, mother, grandmother, and friend who left an indelible mark on the hearts of everyone she met.
Faye was preceded in death by her parents, Madeline Golden Salter and Clarence Salter; grandson, Kelly Rogers; and half-sister, Myra Lewis. She is survived by her devoted husband of many years, Bryan S. O'Neal; daughters, Sherri O'Neal (Charles Loner) of Wilmington, NC, and Angela Rogers of Manteo, NC; and three grandchildren, Oliva Loner, Sophia Loner, and Steven Quidley.
Faye's early life in Sealevel, NC was filled with the love and support of her family. As a young woman, she pursued higher education at Campbell University, where she studied business. This foundation led her to a fulfilling career as the finance officer at Manteo Elementary School, where she was highly respected and admired by her colleagues. Faye's dedication to her work was evident in her unwavering commitment to the school and the students, eventually retiring after many years of service.
Throughout her life, Faye was an active member of the Manteo Faith Baptist Church. Her strong faith was the cornerstone of her life, and she found great joy in serving her church community. Faye's kindness and generosity were evident in all aspects of her life, and her warm smile and friendly nature will be deeply missed by all who knew her.
In her free time, Faye was an avid gardener and talented cook. Her love for these hobbies was evident in the beautiful flowers that adorned her home and the delicious meals she prepared for her family and friends.
A funeral service will be held at 2:00 pm on Monday, May 15, 2023, at Manteo Faith Baptist Church. Burial will take place in Roanoke Island Memorial Gardens. The family will receive friends and relatives one hour prior to the service.
Twiford Funeral Homes, Outer Banks is assisting the family with arrangements. Condolences and memories may be shared at www.TwifordFH.com.