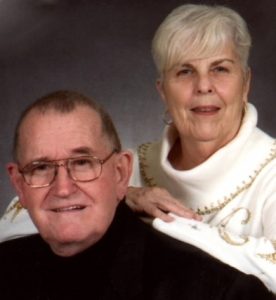 August 21, 1942 to November 7, 2023
MANTEO — Jerry Douglas Stratton, Sr., age 81, of Manteo, NC, passed away peacefully on November 7, 2023. Born on August 21, 1942, in Newport News, VA, Jerry led a fulfilling life and touched the hearts of many along the way.
Having served his country honorably, Jerry was a veteran of both the United States Coast Guard and the United States Navy. He dedicated himself to his work as an electrician and was a proud member of the International Brotherhood of Electrical Workers Local 1340 for an impressive 50 years.
Jerry had a zest for life that extended beyond his professional endeavors. He found joy in various hobbies, including fishing, hunting, and cooking. His love for these activities brought him closer to nature and allowed him to appreciate the simple pleasures in life.
Jerry was a cherished member of his community and took great pride in his affiliations with organizations such as Manteo Lodge 521 A.F. & A.M., Sudan Shriners, and Dare County Shrine Club. These memberships provided him with a strong sense of camaraderie and allowed him to make lifelong friendships.
Jerry is survived by his loving wife, Elizabeth "Betty Bruce" Stratton, who stood by his side throughout their journey together. He was also a devoted father to his sons, Jerry "JD" Stratton, Jr. (Jennifer) and Steven Stratton (Katie). Additionally, he embraced his role as a stepfather to Bruce Davis (Dee), Dale Davis, and Daniel Davis (Erin).
Jerry's legacy lives on through his beloved grandchildren: Tobin Davis, Paul Davis, Rachel Stratton, Aubrey Snead, David Stratton, Davis Snead, Parker Davis, and Savannah Davis. He also leaves behind his sisters, Jean Huss and Virginia Prince (Michael), along with numerous extended family members and friends who will miss him dearly.
Services honoring Jerry's life will be held at 1:00 pm on Saturday, November 18, 2023, at Twiford Colony Chapel in Manteo. The memorial service will include masonic rites and military honors, paying tribute to Jerry's dedication and service to his country. To live-stream Jerry's service, visit www.TwifordFH.com. Following the service, the family will receive friends and relatives for a reception at the Dare County Shrine Club.
In lieu of flowers, memorial donations may be made to the Shriners Hospitals for Children. Contributions can be sent to PO Box 947765, Atlanta, GA 30394 or made online at shrinerschildrens.org. Jerry's compassionate nature and commitment to helping others make this cause a fitting choice to honor his memory.
Jerry Douglas Stratton, Sr. will forever be remembered for his unwavering dedication, warm heart, and love for his family and community. May his soul rest in eternal peace.
Twiford Funeral Homes, Outer Banks is assisting the family with arrangements. Condolences and memories may be shared at www.TwifordFH.com.