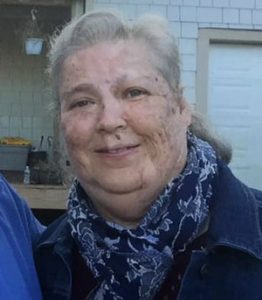 March 20, 1971 – March 26, 2023
WANCHESE — Kellie Smith Baum, 52, of Wanchese, NC died Sunday, March 26, 2023, at ECU Health Medical Center in Greenville, NC.
Born in Carteret County, NC on March 20, 1971, she was the daughter of Louis Smith (Linda Taylor Smith) and the late Sheila Barnhill.
At the age of 3, doctors informed Kellie's parents she wouldn't live to attend the 1st grade. Kellie defied odds and graduated from Carteret Community College with an associate degree in therapeutic recreation.
Passionate about her career, Kellie worked within her field caring for children with severe and profound disabilities until her health would no longer allow. She was also a longtime employee of CVS – Manteo.
In addition to her father and stepmother, she is survived by her husband, Stephen Shane Baum; sister, Ronica Demiani-Pinto; brother, Travis Smith; nieces and nephews, Orlando, Peter, Gabe, Angel, Annalynna, Megan, Hunter, and Emma; and a community full of friends.
A brief committal service service will be held at 1:30 pm on Saturday, April 1, 2023, in Cudworth Cemetery. The family will receive friends and relatives for a viewing and visitation at Twiford Colony Chapel from 11:00 am until 1:00 pm prior to the service.
A celebration of Kellie's life will be held on June 10, 2023, at Roanoke Island Christian Fellowship.
Twiford Funeral Homes, Outer Banks is assisting the family with arrangements. Condolences and memories may be shared at www.TwifordFH.com.