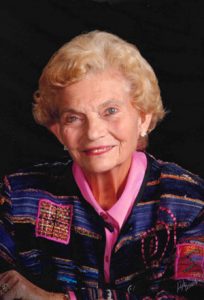 November 19, 1934 – May 20, 2023
KILL DEVIL HILLS — Margaret Hunt Brown, 88, of Kill Devil Hills, NC, died on May 20, 2023, following a long illness. She was born on November 19, 1934, in Cordele, GA to the late Robert and Inez Hunt.
After graduating from Georgia Southwestern College with a degree in Education, Margaret pursued a teaching career, later retiring as an English teacher from Dare County Schools.
Having grown up on a farm, she always loved the outdoors. She spent most of her time working in the yard and was an avid gardener.
Following retirement, Margaret enjoyed traveling with her husband, Douglas, canning goods from her own garden, and bird watching. She was a longtime member of Outer Banks Presbyterian Church, where she served as an elder and enjoyed singing in the choir. She enjoyed hosting family and friends in her home, which was always prepared with homemade treats, outdoor games, and a warm hello.
In addition to her parents, Margaret was preceded in death by her husband, Douglas Brown; daughter, Angela Davenport; stepson, Stephen Brown; grandson, Brian Davenport; brothers, Jimmy Hunt, Bob Hunt, and Orion Hunt; and sister, Bess Evans.
Margaret is survived by her sons, Wesley Davenport (Elizabeth), Michael Davenport (Renee), and Patrick Davenport; brothers, Monroe Hunt (Connie), and Jerry Hunt (Helen); grandchildren, Rachel Hale (Thomas), Hannah Magee (Todd), Andrew Davenport (Kayla), Connor Davenport, Dana Davenport, Jamie Davenport, Ethan Davenport, and Kylie Davenport; seven great-grandchildren; and many nieces and nephews; all whom she loved dearly.
A memorial service will be held at 2:00 pm on Monday, June 12, 2023, at Outer Banks Presbyterian Church. To livestream Margaret's service, visit outerbankspresbyterian.org.
Memorial donations may be made to the Outer Banks Presbyterian Church Music Program (PO Box 2199, Kill Devil Hills, NC 27948, or online at outerbankspresbyterian.org).
Twiford Funeral Homes, Outer Banks is assisting the family with arrangements. Condolences and memories may be shared at www.TwifordFH.com.