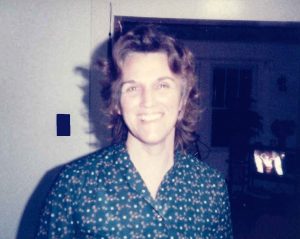 November 6, 1941 – October 19, 2023
KITTY HAWK — Mary Karolyn Whitfield Quidley, 81, passed away on Thursday, October 19, 2023, in Elizabeth City, North Carolina.
She was born in Norfolk, Virginia, on November 6, 1941, to the late George Ashley and Elizabeth Smith Whitfield. Karolyn was raised in Kitty Hawk Village, only leaving to accompany her husband while stationed during his service in the U.S. Army. The rest of her life was spent in Kitty Hawk, raising her children and eventually helping to raise her grandchildren.
She retired after thirty years with Dare County Schools, working in the library at Kitty Hawk Elementary School, and happily and proudly driving the Colington route school bus. She always called the students who rode her bus "her kids." For many years, one of her most rewarding activities was leading the students in creating the school yearbook. She enjoyed many happy moments, made many happy memories, and developed life-long friendships during her time at KHES.
She was an animal lover at heart, caring for many dogs and cats during her lifetime, and saving many turtles throughout her years.
The true loves of her life were her grandchildren, and she devoted herself to them at every chance given. She encouraged them (and all children) to develop a love for reading and learning.
Those fortunate enough to know her were most certainly blessed by her helpfulness, generosity, honesty, caring, kindness, and beautiful smile.
Along with her parents, Karolyn is preceded in death by her two daughters Susan Quidley and Mary Quidley; her sister, Kaye Whitfield; and her husband, William "Bill" Quidley.
She is survived by her daughter, Gracie Quidley (Barco, NC); son, Willie Quidley (Currituck, NC); daughter, Karol Quidley (Kitty Hawk); her beloved grandchildren, Lane Quidley (Willie), Beaman Hines, Jr. and Annaleigh Hines (Karol), and Ashley Quidley (Susan); and great-grandchild, Linlee May Quidley (Lane).
A graveside service will be held at Austin Cemetery in Kitty Hawk on Saturday, October 28, 2023, at 2:00 PM.
In lieu of flowers, the family suggests donations be made to the giver's choice of an animal support organization, the Kaye E. Whitfield Memorial Scholarship, P.O. Box 948, Buxton, NC, 27920, or the Wallace H. McCown Scholarship administered through the Outer Banks Community Foundation.
Twiford Funeral Homes, Outer Banks is assisting the family with arrangements. Condolences and memories may be shared at www.TwifordFH.com.