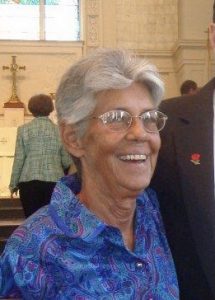 POMPANO BEACH, FL— Melodie Lotz Hardham, age 79, of Pompano Beach, Florida, passed away on August, 28, 2023, after a long struggle with COPD. She was born in Neenah, Wisconsin, on March 6, 1944, to the late Frances Leah Gifford and Rudolph Fredrick Lotz. She was preceded in death by her parents, as well as two brothers, Thomas G. Lotz and Jeremy C. Lotz.
Dee was survived by her husband Larry (for just two weeks short of 58 years), their two boys, Chris of Boynton Beach, FL, Brian and his wife Jennifer, their son Rody of Phoenix MD, and her oldest brother, Steven W. Lotz of Arlington Texas and his family. Her family was most important to her and she loved her family more than anything else.
Secondly she loved walking the beach, getting a good tan and was known for her collection of "you name it" displayed throughout the house. She was a multitasking person, as shown by her collections of her "treasures". She collected beach glass, shells, coins, weights, fishing gear. Always walking with her head down, looking for something.
Recognition of Dee at any social event was very easy as she was probably the only adult not wearing shoes. Dee spent many hours volunteering with the Cape Hatteras Anglers Club, (where she was one of the regular Bingo callers for many years), US Fish & Wildlife Service, and the National Park Service.
She needed to be near the ocean and thus our homes were in Virginia Beach, Buxton and Pompano Beach.
Dee's desire was to donate her remains to research at the University of Miami Medical School and then her ashes to be spread in the ocean.