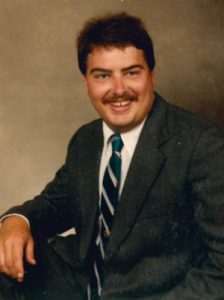 BUXTON — Michael Duane Hostetter, 58, of Buxton, NC passed away Tuesday, February 12, 2019, at Sentara Norfolk General Hospital. He was surrounded by his loving wife, daughter, and his siblings.
Born in Natural Bridge, VA, he was the son of the late Jack Hostetter and the former Evelyn Humphries.
Michael is survived by his loving wife, Irma Tillett Hostetter; two daughters "his girls", Daryl Montra Hostetter of Frisco and Sierra Vale Hostetter of Buxton; a grandson, Christopher Michael Bruner; two siblings, Scott Humphries and Rita Humphries; a nephew, Tanner Humphries; uncle and aunt, Norris and Janet Aldridge; and cousin, Brenda Birch. Also, surviving is his father-in-law, Alan Farkas; brother-in-law, Matthew Farkas and fiancé Natasha Tolson all of Buxton, NC.
Along with his parents, he was preceded in death by a sister, Jacklyn Humphries; and a cousin, Brian Aldridge.
Mike's loves were his love of God, his wife of thirty-four years, "his girl", his only grandson, family and friends. He was a devoted Redskins and NASCAR fan. He spent time playing War with his grandson Michael and watching TV's Pawn Stars was his favorite.
"Hoss" as some called him had an infectious positive attitude that made him loved by all he touched.
In 1979, while serving our country he came to Hatteras Island where he met the love of his life Irma. They were married August 25, 1985.
He did construction work until 1981 when he was hired by the Dare County School System retiring in 1994.
A memorial service will be held at a future date at the convenience of the family where all can come and celebrate his life.
Twiford Funeral Home is assisting the family with arrangements. Condolences may be expressed at www.TwifordFH.com.