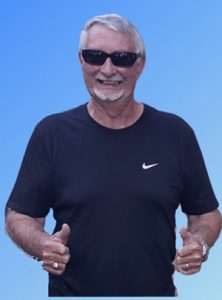 October 17, 1942 – April 21, 2023
NAGS HEAD — Paul Everett Smith of Nags Head, NC, age 80, passed away on Friday, April 21, 2023, after a long and courageous fight at ECU Health Medical Center in Greenville, NC.
Snuffy, as he was known, was born October 17, 1942, in Portsmouth, VA, the eldest son of the late Everett Littleton Smith and Agnes Harris Smith. He was raised in the West Norfolk section of Portsmouth and graduated from Churchland High School. It was in school where he met his wife of 62 years, Linda Kerley Smith. After graduating, he was accepted into the apprenticeship program at the Portsmouth Naval Shipyard and continued a career of civil service as an electrician with the Portsmouth Naval Hospital until retirement in 1996. It was his time at the shipyard, hospital, and the varied sports he continued to play, that earned him the nickname "Snuffy Smith" and a great group of lifelong friends.
After retirement, Snuffy and Linda moved to the Outer Banks. His dream of fishing all day didn't quite pan out, as he couldn't give up the "working thing" and Linda wanted him to get out of his recliner! He went to work with Ace Hardware in Kitty Hawk. If you ever had a key made or a tool repaired, you most likely met and talked to Snuffy. His daughter called the back counter "information central", as just as much gossip crossed that counter as work orders! He never met a stranger and always knew someone who knew someone. After 19 years at Ace Hardware, he retired for the second time. His time at Ace provided another set of friends both young and old. His fun-loving attitude and love for all animals helped him relate to everyone.
Snuffy was preceded in death by his sister, Betty Atkinson and her husband Norwood, his sister, Emily Hathaway (John), and his granddaughter Madeline Elizabeth Hall. He is survived by his wife Linda; his daughters, Debbie Callis of the Outer Banks and Paula Hall (Matt) of Flemington, NJ; brother Raymond Smith of Portsmouth, VA; grandchildren Paul Copeland of Colorado Springs, CO, Frankie and Ella Hall of Flemington, NJ and great-grandchildren Katie and Charlie Copeland of Fayetteville, NC; as well as many extended family members.
Snuffy will be missed for his great smile, sparkling blue eyes, jokes, nicknames, and good attitude no matter how tough things got. He had a knack for turning everything around with a joke and a chuckle that made you laugh at his laugh.
In respecting his wishes, he will be cremated and there will not be a service.
Twiford Funeral Homes, Outer Banks is assisting the family with arrangements. Condolences and memories may be shared at www.TwifordFH.com.