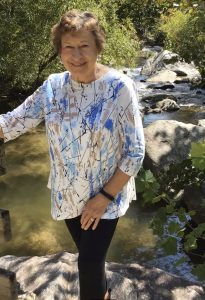 October 28, 1947 – October 29, 2023
MANTEO — Sandra Louise Rogers Albarty, age 76, passed away peacefully on October 29, 2023, in Manteo, North Carolina. She was born on October 28, 1947, in Murphy, North Carolina, to the late Doris Hill Rogers and Frank Varner Rogers.
Sandra had a passion for education and dedicated her career to helping others. She earned her bachelor's degree in education from Western Carolina University and her master's degree from Appalachian State University. Sandra served as a primary reading specialist for Davie County Schools, where she made a lasting impact on countless young minds throughout her years of service.
Sandra was a woman of faith and was a member of Antioch Methodist Church in Roaring Gap, NC, and an active member of the Colington United Methodist Church, where she enjoyed singing in the choir. She found joy in her involvement with the High Meadows Golf and Country Club, the Ladies Golf Association, and the Delta Zeta Sorority. Sandra also cherished her time at the Dare Center Tobata Fitness Class, where she fostered meaningful friendships.
She is survived by her loving husband, Jeff Albarty; her daughter Amanda Albarty; her son Lee Albarty (Amy); and her cherished granddaughter, Grace Albarty, all of Manteo, North Carolina. Sandra is also survived by her sister, Marian Rogers Sparks of Murphy, North Carolina.
A celebration of Sandra's life will be held at 2:00 pm on Thursday, November 2, 2023, Colington United Methodist Church, with Rev. Jack Colenda officiating. Friends and family will gather to honor and remember Sandra's remarkable life and the impact she had on those around her.
In lieu of flowers, memorial donations may be made to the Outer Banks Relief Foundation at 103 E. 8th Street, Nags Head, NC 27959, or online at obrf.org. These contributions will continue Sandra's legacy of compassion and support for those in need.
Sandra Louise Rogers Albarty will be deeply missed by her family, friends, and all who had the privilege of knowing her. Her gentle spirit, unwavering dedication, and kind heart will forever be remembered.
Twiford Funeral Homes, Outer Banks is assisting the family with arrangements. Condolences and memories may be shared at www.TwifordFH.com.