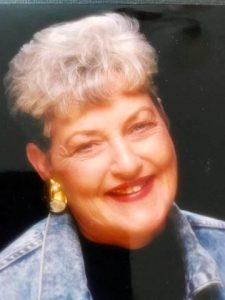 November 24, 1943 – October 29, 2023
HATTERAS — Sarah Wynn Tillett Austin, 79, of Hatteras, NC died Sunday, October 29, 2023, at her daughter's home in Buxton, NC.
A native of Dare County, she was born November 24, 1943, to the late Sambo and Theresa Tillett.
Sarah is survived by her husband, Fred "Barry" Austin III; son, Bull Tolson (Debbie); two daughters, Inez "Sis" Tolson and Melinda Sue Porter (Jeffrey); four grandchildren, Dallas Tolson, Catlin Peele, Ross Tolson, and Alicia Davis; great-grandchild, Cameron Tolson; great-great-grandchild, Brynley Elizabeth; and brother, Tony Tillett (Dianne).
In addition to her parents, she was preceded in death by her sister, Polly Tillett, and brother, Omie Tillett.
A memorial service will be held at 1:00 pm on Saturday, November 4, 2023, at Heritage of Faith Family Church with Pastor David Stowe officiating.
Twiford Funeral Homes, Outer Banks is assisting the family with arrangements. Condolences and memories may be shared at www.TwifordFH.com.