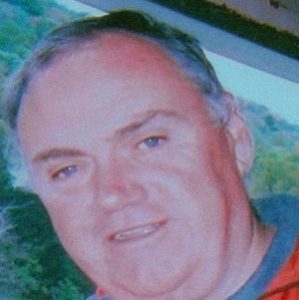 December 15, 1949 – July 12, 2019
AVON — Sandy went to be with the Lord, Friday July 12, 2019, with his loving wife Jackie, by his side.
Sandy was the son of the late Saunders Payne Gray and Minnie Bird Gray of Kinnakeet, he was preceded in death by his beloved son, Chaps Gray, and his dog Boogie.
He is survived by his wife of thirty seven years, Jacqueline Gray.
His loving sister Helen Smith and brother-in-law Charlie Smith, who were a constant presence during his illness. He is survived by his sister-In-law, Beatrice Gray Dennis. Nephews, Jamie,(Brandon), Justin, Caleb(Santi) Great nephews, Ethan, and Tegh. Nieces, Anna(Amit), Suzi(Jay).
He was a graduate of Cape Hatteras High School and COA.
Sandy was employed by Cape Hatteras Electric Co op for 45 years, enjoying a large circle of friends within the Co-Op, whom he loved.
Sandy was a life long member of St John's United Methodists Church, he loved Jesus Christ, his family and his church family.
A service will be held Friday July 19, 2019 at St John's UMC Kinnakeet with Pastor Gina Miller officiating.
In lieu of flowers, please make donations to PORT Health in Hatteras Village, a cause close to his heart.