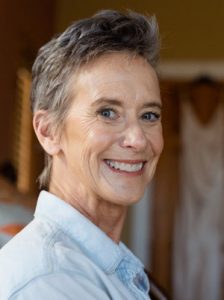 WAVES — Sheila Collie Spencer (nee Sheila Lynn Collie) was born July 9th 1963 and started her next journey March 30th 2023 in Waves, NC. Sheila Collie Spencer was first and foremost a proud, loving, and devoted mom to her children, Morgan and Brock- both of whom reside in Australia, and both of whom were by her side.
Sheila was one of five children born to Jane Dunson (deceased) and Jay Max Collie (deceased). Sheila encouraged and stood by her mother and sisters, always there to support and cheer them on. Now, her only remaining sister, Cathy Collie, will cherish and carry her memory on.
Sheila will be remembered as a niece beyond belief, a true friend to her aunts and uncles and often, their loyal rescuer. She made friends through the years with all who touched her and were touched by her, no matter where in the world she was adventuring.
A mentor, entrepreneur, community supporter, loved and respected- Sheila was always ready to lend a helping hand. Sheila, your star will always shine and guide us. Please join us to celebrate and remember Sheila's life on April 15, 2023 at 3 pm at Sheila's residence in Waves, NC. In lieu of flowers Sheila asked that donations be made to St. Jude Children's Hospital.
Please share condolences and expressions of support at www.gallopfuneralservices.com.  Gallop Funeral Services, Inc. was entrusted with arrangements.