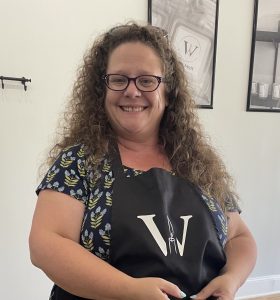 April 29, 1974 – October 26, 2023
KITTY HAWK — Tera Lee Jackson, a beloved mother, loving grandmother, and devoted daughter, sadly passed away on October 26, 2023, at her home in Kitty Hawk, NC. She was born on April 29, 1974, in Bethesda, MD. Tera was 49 years young at the time of her passing.
Tera enjoyed living her life at the beach, where so many of her favorite memories with her family were made. She was a master's graduate from UNCW and a Senior Accountant at the local hospital.
Tera's greatest joy in life was her family. She leaves behind her daughter, Anna Mueller (28) of Raleigh, NC, and her son, Christopher Olson (24), of Elizabeth City, NC. Tera also has two beautiful grandchildren, Sophia Olson (3), and Christopher Olson Jr. (1). They were the light of her life, and she cherished every moment spent with them. Tera's love for her children and grandchildren knew no bounds, and she was always there to support and guide them through life's journey.
Tera's father, Glenn McMahon of Raleigh, NC, and sister, Heather Dawn McMahon, survive her. Their bond was everlasting, and Tera treasured the time they spent together. Throughout her life, she leaned on her father's wisdom and guidance, and their relationship was a source of strength for both. Tera also leaves behind one of her best friends, her cat Bean, who she loved like a third child.
Tera was preceded in death by her dear mother, Joan Jackson, who undoubtedly greeted her with open arms on the other side. They shared a special bond that will forever be remembered and cherished.
As we mourn the loss of Tera Lee Jackson, let us remember her as a remarkable woman who touched the lives of those around her. Her legacy lives on through her family and the memories she created with her loved ones. May she rest in eternal peace.
Twiford Funeral Homes, Outer Banks is assisting the family with arrangements. Condolences and memories may be shared at www.TwifordFH.com.